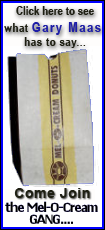 The Senate has scheduled a key vote Thursday that will determine whether Bernanke has at least 60 senators on his side to beat a filibuster aimed at blocking his reappointment. Senate leaders from both parties expressed confidence he would prevail.
Still, the vote could be the slimmest for a Federal Reserve nominee, eclipsing the opposition to Paul Volcker in 1983, when he was confirmed for a second term by a vote of 84-16. No Fed chairman nominee has been rejected by the Senate.
The stock market has been rooting for Bernanke. The Dow Jones industrial average plunged last week amid news of mounting opposition, then recovered when his prospects brightened.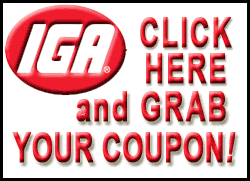 The Federal Reserve wields enormous power over American pocketbooks. It has the power to set interest rates that influence economic activity, employment and inflation. And it helps maintain economic stability by making emergency loans to banks when they can't get cash elsewhere.
"I believe that the chairman is going to be confirmed by a bipartisan vote," Senate Republican leader Mitch McConnell, R-Ky., said Wednesday.
Widely credited with avoiding a financial catastrophe, Bernanke has angered the public and lawmakers with his support of Wall Street bailouts -- especially the $182 billion rescue of insurance giant American International Group Inc. The criticism has mounted as unemployment has risen to double digits and banks paid out huge bonuses to executives.
Critics also blame him for not detecting the coming crisis and failing to rein in the banking industry.
"He was asleep at the switch while Wall Street became a gambling casino," said Sen. Bernie Sanders, a Vermont independent who is among the senators in opposition.
The biggest challenge facing the Fed this year will be how and when to reverse course and raise interest rates. To foster the recovery, the Fed on Wednesday kept interest rates at a record low and pledged to hold them there for some time.
Though Bernanke may overcome a filibuster threat with 60 or more votes, his support on the final confirmation vote will probably be smaller. Several senators have said they would oppose blocking a vote on his confirmation but would vote against his reappointment.