C
alifornia-based motivational speaker James Arthur Ray is the focus of a homicide investigation that began shortly after three people died following the ceremony he led at the Angel Valley Retreat Center in Sedona in October.
His attorneys have suggested the sweat lodge was unsafe and that Ray cannot be held liable because its construction was the responsibility of retreat owners Amayra and Michael Hamilton.
But Amayra Hamilton said in an interview with The Associated Press on Wednesday that Ray "absolutely" would have pointed out anything he saw wrong with the sweat lodge before he led more than 50 people inside. She stood by previous statements that the sweat lodge was sound and that its construction was not to blame.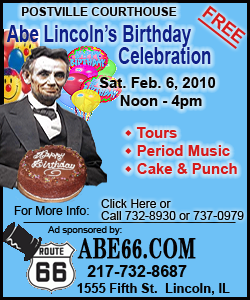 "What else can you say if James does not understand what went wrong? We know that there was nothing wrong with that sweat lodge," she said from her home at the retreat she and her husband purchased in 2002. "And yes, we know he must have or could have checked and it was not different than in previous years."
Nestled on 70 acres in a valley surrounded by scrub forest, the Angel Valley Retreat Center was a draw for Ray, who touted its reputation, energy, beauty and history of American Indian use of the land.
The Hamiltons said they knew little about Ray when he held his first sweat lodge ceremony at the retreat in 2003 and had little personal contact him over the years. They said he made sure that every detail, from the menu to the placement of stage stairs and the timing of events was precise. If it wasn't, "we would redo it according to his wishes," Hamilton said.
"James is a perfectionist," she said. "He had his retreats perfect the way he wanted it. I cannot see why the sweat lodge would be an exception."
More than 50 people filed inside the sweat lodge that was built in 2008 and used numerous times without incident -- something Ray's attorneys and the Hamiltons agree on. Feeling restless, Hamilton said she drove a golf cart to the site of the sweat lodge the evening of Oct. 8 and witnessed "total chaos" as it ended. She called 911.
People were vomiting, passed out and being hosed off in an effort to cool them down. Three people who never regained consciousness died at hospitals -- Kirby Brown, 38, of Westtown, N.Y.; James Shore, 40, of Milwaukee; and Liz Neuman, 49, of Prior Lake, Minn. 18 others were hospitalized.
Ray had promised the participants that the sweat lodge would be one of the most intense experiences of their lives. Authorities in central Arizona's Yavapai County are considering charges against him in a wide-reaching investigation that is expected to be turned over to prosecutors soon.
Lawsuits filed after the deaths accuse Ray and the Hamiltons of negligence and fraud. Authorities have said the sweat lodge lacked the necessary building permit.