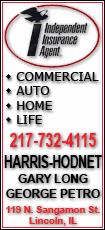 Senior managers met Wednesday and decided unanimously to proceed toward a Feb. 7 launch date for Endeavour. It will be a pre-dawn liftoff at 4:39 a.m. -- in all probability the last shuttle launch in darkness.
Endeavour will carry up a new room and observation deck for the International Space Station, the last of the major U.S. components. The six-person crew will hook up the chamber, named Tranquility, during a series of spacewalks.
Some of the ammonia coolant lines for the chamber failed testing earlier this month, the result of design and manufacturing errors because of the extra length of the hoses. So engineers scrambled to fashion new hoses out of old, spare hardware.
Only five shuttle flights remain. NASA's goal is to finish out the missions this fall and begin concentrating on the next spaceflight program, which has yet to be defined by President Barack Obama. Details are expected in Monday's release of his federal budget.
"When we think about the future, it gets a little cloudy, but the (shuttle) guys are concentrating on what we need to do," launch director Mike Leinbach said.
___
On the Net:
NASA:
http://www.nasa.gov/mission_pages/
shuttle/main/index.html