In the time since, Melquist has given up looking for work. The house in Las Vegas where he lived sits empty and bank-owned after his landlord didn't make mortgage payments for 13 months. He is burning through his savings and doing Web site work to make ends meet for his family of five, while working on his own startup.
Millions of Americans like Melquist tuned in to the president's State of the Union address Wednesday night, aching for solutions but wary -- aware that in too many places voters are no better off today than when they lifted Obama into the White House.
Many have become so disillusioned with their economic situations that they are tired of all the politics and promises and want action.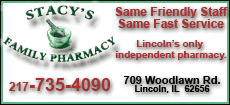 "He just says so many things," the 41-year-old Melquist said of Obama. "I just don't trust what he says is actually going to happen."
Obama acknowledged in his speech that economic devastation remains -- in joblessness, shuttered businesses and declining home values -- and the change he wanted everyone to believe in "has not come fast enough." He also declared that it's time to "seize this moment" and "get serious about fixing the problems that are hampering our growth."
While Obama's attempt to reconnect with everyday Americans hit the notes many expected to hear, some wonder whether he and other lawmakers can follow through and actually get things done.
Jeorge Carrillo watched the speech on TV between attending to patients during his night shift as an emergency room nurse in Miami Beach. Carrillo expressed deep disappointment that a health care bill has not passed and criticized Obama for making broad statements without offering specific plans, but he was glad to hear the president urge lawmakers not to let health reform languish.
"I'm cautiously hopeful," said Carrillo, 47, who voted for John McCain in 2008. "You talk a good talk, now walk the walk. Let's see you walk the walk."
Obama's focus on jobs was especially important in states like Nevada and Michigan.
In Nevada, rapid tourism growth has collapsed in a spectacular two-year meltdown of job losses, foreclosures and bankruptcies. The state posted the highest foreclosure rate in the nation last year, with more than one of every 10 housing units hit with at least one foreclosure filing. The unemployment rate was 13 percent in December.
Melquist said after the speech that he wished Obama would have talked only about jobs and the economy.
"He talked about too much stuff," Melquist said. "A normal American who is trying to make ends meet, we don't really care about Iraq. We don't really care about Afghanistan. We don't really care about health care reform."
In Michigan, unemployment hit 14 percent in 2009 amid a historic collapse of the auto market.
Michigan resident Dianne Impullitti simply exclaimed "Yes!" when Obama said job creation must be the top priority in 2010.