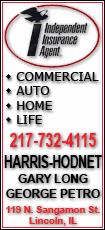 Despite deep cuts in state funding, public university systems around the country are launching campaigns to boost graduation rates, especially among low-income and minority students who trail their classmates in earning degrees.
California State University, the nation's largest four-year system with 23 campuses and more than 400,000 students, on Wednesday announced an ambitious initiative to increase the percentage of students who graduate in six years, from 46 percent to 54 percent by 2016.
But some question whether Cal State and other public institutions can reach their goals when state budget cuts have led to big tuition hikes, fewer instructors and course sections, and more difficulty getting into classes.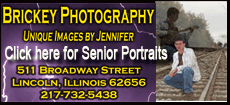 Michael De La Cruz, a seventh-year senior at CSU Northridge, decided to take off the spring semester and look for work because he could only get one of the nine classes he needs to earn his marketing degree.
"It's frustrating because I'm trying to get my degree and start my career," said De La Cruz, 24. "Maybe next semester something else will come up, and I'll have to postpone it another year. I'm kind of nervous I won't be graduating."
Cal State is one of 24 state university systems that have pledged to close the gap in graduation rates between low-income, minority students and their classmates. Together those systems enroll more than three million students and about 20 percent of the country's undergraduates.
"If they succeed, it will not only represent significant improvement in the life chances of the young people, but also big contributions to their states' economies as well as our international competitiveness," said Kati Haycock, president of The Education Trust, which is overseeing the "Access to Success Initiative."
For decades, the U.S. led the world in the proportion of citizens with college degrees, but in recent years it has been surpassed by other countries.
Nationwide, about 54 percent of full-time students at four-year public universities graduate in six years, but the rate is 43 percent for Hispanics and 38 percent for blacks, according to the National Center for Education Statistics.
College officials say students drop out of college for a variety of reasons, including poor academic preparation, lack of money and inability to get required classes.
Improving graduation rates would help the country reach President Barack Obama's goal of once again making the U.S. the leader in college attainment by 2020. In his State of the Union speech Wednesday, Obama stressed the importance of higher education, saying that "a high school diploma no longer guarantees a good job."
"The country is facing a shortage of college graduates as the baby boomers, the best-educated generation in history, begin to retire," said Pat Callan, executive director of the National Center for Public Policy and Higher Education. "Our completion rates are one of our greatest Achilles' heels."
The Pennsylvania State System of Higher Education, which has 117,000 students, is working on a new plan to improve its six-year graduation rate, which is 58 percent for all students but 38 percent for under-represented minorities, said spokesman Kenn Marshall.