The global economic crisis shrunk the ranks of billion-dollar endowments from 77 to 54 in a year's time, according to a report Thursday that provides the fullest picture yet of endowment performance in the 2008-2009 fiscal year.
The value of university and college endowments fell almost 19 percent on average during that period in what report authors described as the worst decline since the Great Depression.
While the downturn hit all types of universities, elite schools such as Harvard, Yale and Stanford absorbed some of the deepest losses. Some of the richest private schools, which rely heavily on endowments to operate and flourished in boom times, have resorted to cutting staff and shelving construction projects.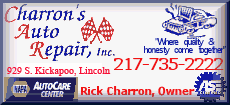 "What last year demonstrated is that what goes up does come down -- and that's what happened to college and university endowments," said Terry Hartle, senior vice president of government and public affairs for the American Council on Education.
Things appear to be headed up again, mirroring trends in the stock market and most other investments. In the 2009 calendar year, Duke's endowment grew 8.5 percent and Georgetown's grew 8 percent, school officials said, and other colleges and universities have reported similar gains.
The swings are part of what has been a volatile decade for endowments, which are managed as permanent assets and are especially crucial for large private schools that don't rely on state funding.
The average rate of return on endowments soared as high as 17 percent as recently as 2006-2007; endowments on average posted annual gains of 4 percent during the up-and-down 2000s.
During flush years, colleges and universities have come under pressure to increase spending from their endowments to lessen the burden on students struggling with rising tuition and costs.
Schools spend 4 to 5 percent of their endowments annually on student aid, faculty, research and other costs.
On average, schools spent 4.4 percent of their endowments on operating costs in the last fiscal year, up slightly from the year before. More than 7 in 10 schools with $1 billion-plus endowments increased spending.
"To the extent endowments are there to support the academic enterprise during difficult times, they stepped up to the plate this year," said John Walda, president of the National Association of College and University Business Officers, which jointly issued the report with the nonprofit Commonfund.
But Lynne Munson, an endowment researcher who has testified before the Senate Finance Committee on the issue, said little evidence exists showing schools with huge endowments are using their wealth to help more students attend college, increase their undergraduate class sizes or deepen research commitments.
"They are mostly focused on sitting on those resources," she said. "If you try to sit on too much wealth for too long, you're going to lose a big part of it."