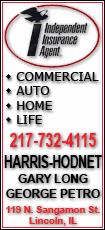 Deputy District Attorney Alexis De la Garza, who spoke to The Associated Press after the hearing, said the denial's duration would be for three years.
De la Garza said that Powell told board commissioners John Peck and Randy Kevorkian that he has terminal prostate cancer and would like to be released before he dies.
"I've done enough time. I'm a different man and I'm ready to be paroled," De la Garza quoted Powelll as saying.
However, she said the commissioners pointed out that during his nearly half century in prison he has taken no steps to participate in self help, educational or vocational programs.
De la Garza argued that the heinousness of the crime made him unsuitable for parole.
"It was a cold, deliberate crime," she said, "and he had a long time to reflect on it."
The crime was chronicled in Joseph Wambaugh's best-selling book, "The Onion Field."
De la Garza recounted that Powell and co-defendant, Jimmy Lee Smith, kidnapped Officer Ian Campbell and his partner, Karl Hettinger, on a March night in 1963 in Hollywood after they were pulled over in a routine traffic stop. They drove north to a Bakersfield onion field where Campbell was shot five hours later but Hettinger escaped.
Hettinger had been forced to give up his gun but escaped by running into the onion field. He was haunted by that night for the rest of his life, was shunned by his colleagues, and died in 1994 at the age of 59.
De la Garza said Powell chose not to discuss details of the crime during the hearing.
She said his attorney, Tracy Lum, argued that Powell had shown remorse and is an old man who has served enough time. She also pointed out that his partner in crime, Smith, had been paroled. However, Smith quickly violated parole and died behind bars in 2007.