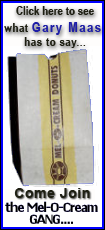 The trip to Davos was canceled. It was the first time Silva had been hospitalized since he became president in 2003.
"It was caused by a series of factors ... stress and fatigue," said Silva's doctor Cleber Ferreira. "It was a sporadic episode. The president does not have hypertension and his blood pressure is absolutely normal, it always has been."
Ferreira went on to say that "for a person of his age, his blood pressure is enviable -- 110 over 80."
The doctor also told reporters Silva resisted going to the hospital and wanted to continue his 10-hour trip to Switzerland, but he convinced the president he needed to rest.
Silva attended the World Social Forum on Tuesday in Porto Alegre in southern Brazil and had a heavy day of work in Recife on Wednesday. Ferreira said the heat of Brazil's summer and the fact the president recently had a light case of the flu contributed to his exhaustion.
A statement from the presidency said Silva was treated at Hospital Portugues, where he underwent a series of exams -- an EKG, chest X-ray, a CT scan and a series of blood tests -- none of which indicated anything other than high blood pressure.
The statement also said Silva spent the night in the hospital and rested comfortably before being released just before 7 a.m. (1000 GMT; 4 a.m. EDT). Television images showed a tired but otherwise relaxed-looking Silva hugging doctors. He waved and smiled at onlookers as he left the hospital, but did not speak to reporters.