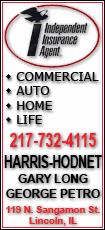 Conditions are deteriorating for the 1,500 travelers still stranded four days after slides cut a railway that is the only route to and from the hard-to-reach area atop an Andean mountain ridge. Officials had talked of having the rail route restored and the tourists out by Tuesday, but authorities now say they will likely need two or three more days.
Helicopter rescue efforts have been hampered by rain. And the numbers needing help have been swollen by the steady arrival of more tourists to the evacuation area as people complete treks on the Inca trail that ends at Machu Picchu, the 15th-century Inca fortress 8,000-feet (2,430-meters) high in the Andes.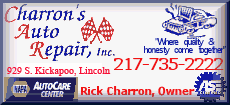 Choppers few out more than 1,000 tourists Tuesday and Wednesday, but there were 250 new arrivals Wednesday and more were expected Thursday. Authorities closed the Inca trail Tuesday after a mudslide killed two people, so many people who started the four-day trek before that will be arriving at Machu Picchu in the coming days.
"It's worrisome. We didn't think it would take this long," Tourism Minister Martin Perez told RPP radio Wednesday. "We can evacuate 120 tourists per hour; now the only thing we need is for the climate to help us out a little bit."
Downpours let up Wednesday, but meteorologists forecast moderate rain for the rest of the week. Adding to the worries, tourists flown out Wednesday told AP Television News that a rain-swollen river had eroded the site where rescue helicopters are landing.
Stranded travelers, including hundreds from the United States, Argentina and Chile, complained of price-gouging because of scarce food, water and accommodations in Machu Picchu Pueblo, a village of 4,000 people near the citadel.
"It's chaos. We don't have food, we don't have water, we don't have blankets, we can't communicate and the police lack an evacuation plan to put us at ease," Argentine tourist Alicia Casas told Canal N TV station.
Ruben Baldeon, town spokesman in Machu Picchu Pueblo, said bottles of water were selling for $3.50 -- five times the typical price -- and electricity to the town had been cut.