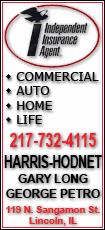 McDonnell told a cheering crowd of supporters in Richmond, Va., that Democratic policies are resulting in an unsustainable level of debt. He said Americans want affordable health care, but they don't want the government to run it.
"Today, the federal government is simply trying to do too much," McDonnell said. "In the past year, more than 3 million Americans have lost their jobs, yet the Democratic Congress continues deficit spending, adding to the bureaucracy, and increasing the national debt on our children and grandchildren."
McDonnell said that all Americans want affordable, high-quality health care. But, he added, "Most Americans do not want to turn over the best medical care system in the world to the federal government."
McDonnell delivered the Republican response after Obama's speech Wednesday evening. National GOP leaders picked McDonnell as a symbol of their recent success at the polls: He was elected in a rout last fall in a state Obama and the Democrats swept in 2008.
Republicans are feeling emboldened following a string of GOP victories, including a stunning win by Republican Scott Brown last week in a special Senate election in Massachusetts. Since then, Obama has amped up his populist rhetoric and promised a renewed focus on job creation.
Republicans said they want Obama to change more than his rhetoric. They complained that a $787 billion economic stimulus package enacted last year did not do enough to increase employment. And they oppose Obama's plan to let income tax cuts expire next year for families making more than $250,000 a year.
"This isn't about a pivot in terms of his message," said House Minority Leader John Boehner, R-Ohio. "I think that most Americans know that actions speak louder than words."
Senate Minority Leader Mitch McConnell, R-Ky., said he would be willing to work with Democrats if they pursue moderate policies.
"I'm hopeful the administration's new focus on the economy will lead it to say 'no' to more spending and debt, more bailouts and more government," McConnell said.
Democrats countered that much of the nation's debt is a result of economic policies enacted when Republicans controlled the federal government. Obama said he had cut income taxes, rather than increasing them, since taking office a year ago.