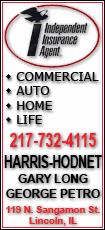 They have no room for error. In the face of monolithic Republican opposition, they'll need all 60 votes Thursday to let the government continue borrowing almost 40 percent of what it spends.
The legislation would put the government on track for a national debt of $14.3 trillion -- equal to about $45,000 for every American -- and provide a vivid reminder of the United States' dire fiscal straits. New estimates released by the Congressional Budget Office on Tuesday show that the U.S. this year could run a deficit matching last year's record $1.4 trillion shortfall.
To make raising the debt ceiling easier for moderates and politically endangered Democrats to swallow amid a populist uprising against government borrowing and spending, President Barack Obama promised in his State of the Union address Wednesday night to appoint a bipartisan task force to come up with a plan for dealing with the spiraling debt.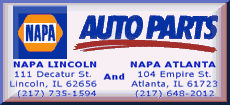 "I will issue an executive order that will allow us to go forward, because I refuse to pass this problem on to another generation of Americans," he said.
The 60 votes Democrats need from their own caucus include those of incumbents facing difficult re-election battles this year as well as longtime opponents of raising the debt limit, such as Sen. Evan Bayh, D-Ind.
The task was made more difficult last week when Republican Scott Brown won the late Edward M. Kennedy's Senate seat from Massachusetts. On Feb. 11, when Brown plans to take office, the Democrats' majority shrinks to 59 and the GOP will have a 41-vote ability to block what it doesn't like in Obama's and Democratic leaders' agendas.
If the $1.9 trillion debt ceiling increase fails, the Senate would immediately vote on a fallback $925 billion increase already approved by the House. But that would require still another vote before Election Day to raise the ceiling again.
"It took 200 years to build the federal debt to a total of $1.9 trillion," Sen. Judd Gregg, R-N.H., said. "Now the majority wants to increase the current limit ... by $1.9 trillion so that we can finance the government's borrowing binge long enough to get us past the November 2010 elections."
Congress has until mid-February before the current $12.4 trillion debt ceiling is reached, so there wouldn't be an immediate crisis if the measure were to be defeated. But a losing vote -- the tally was scheduled for around noon, when financial markets are open -- could unnerve the stock market. Lawmakers in both parties have promised they won't permit a market-rattling, first-ever default on U.S. obligations.