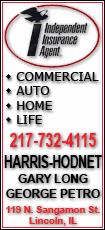 "This is about the health and safety of our players and all players," Stern said, "as well as our overall image of our players, and we're going to make, I would guess, an even stronger statement on this subject than is being made by this penalty being announced today."
Stressing that firearms in the workplace "will not be tolerated," Stern suspended the Washington Wizards guards for the remainder of the season without pay Wednesday, shortly after meeting with Arenas. He met with Crittenton the day before.
"We have preached to (players) in writing and actually in person on this very subject and nevertheless they brandished firearms and that just can't be tolerated," Stern said on a conference call. "And if there's any doubt to any of our players about it in the future, we will be dealing with this in an even more severe way."
Both players admitted bringing a gun or guns into the Wizards' locker room -- violating a provision added to the collective bargaining agreement in 2005 -- after a dispute stemming from a card game on a team flight. Stern said the players expressed remorse, but added, "nevertheless, there is no justification for their conduct."
Asked what message the penalties sent, Stern said: "We mean what we say when we say that guns are prohibited from being in our buildings and on team business.
"And if you violate that prohibition, which is an agreement between the players' association and the NBA, you will be dealt with harshly because it's very potentially dangerous to our players, to the other players and to anyone else who might be involved."
Arenas, who is forfeiting about $147,200 per game, had already been suspended indefinitely earlier this month. Crittenton will lose about $13,435 per game, or $510,530, from his $1.48 million salary.
Arenas pleaded guilty Jan. 15 to a felony gun charge after a confrontation with Crittenton at the Verizon Center. Arenas, who is scheduled to be sentenced March 26, is in the second season of a six-year, $111 million contract and will be docked $7.36 million.
"Mr. Arenas recognizes that his actions were a serious violation of the law and league rules and were detrimental to the NBA and its reputation," said Arenas' attorney, Ken Wainstein. "He accepts full responsibility for what he did, and takes no issue with the length of the suspension or the process that led to the Commissioner's decision."
Arenas has asked the players' association not to contest the penalty, while Crittenton's plans haven't been determined. His agent, Mark Bartelstein, told The Associated Press that, "David Stern has done what he thinks is right for the league. We're going to look at it and talk about it with Javaris and the players' association."
The Wizards have 38 games left in a woeful season that was thrown into turmoil when news of the confrontation involving the guns broke on Christmas Eve. The team has distanced itself from Arenas since Stern indefinitely suspended him, removing his likeness from the Verizon Center. Crittenton has been injured and wasn't playing, anyway.