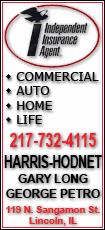 Yes, the Nets won for only the fourth time in 44 games this season and ended a 29-game losing streak against Western Conference opponents.
Kris Humphries scored a career-high 25 points and the Nets avoided the worst 44-game start in NBA history with a 103-87 victory over the Clippers on Wednesday night, snapping an 11-game losing streak.
"Man getting a win feels great, especially against a team we just lost to last week " Humphries said after the Nets won for the first time in 2010.
"Did we need this?" center Brook Lopez said after chipping in 19 points and nine rebounds. "Are you kidding me? I mean we were 3-40. That's not a tough question to answer."
The Nets were tied with the 1993-94 Dallas Mavericks for the NBA's worst record after 43 games and all they had to do was lose another to secure another mark in this miserable season that opened with a league-record 18 straight losses.
It didn't happen although the Nets managed to blow a 16-point first-half lead in the third quarter before ending their third double-digit losing streak of the season.
"I know I definitely needed it, especially coming off the last road trip which I said was the worst of my life," said veteran guard Keyon Dooling, who scored 10 of 18 points in the fourth quarter. "I still believe that. We responded well."
Chris Kaman had 24 points and 11 rebounds for the Clippers. Craig Smith added 18 points and eight rebounds.
"Words can't even describe this," said veteran Clippers guard Baron Davis, who was limited to six points in 29 minutes, with only two coming in the fourth quarter.
"We're fighting for a playoff spot and we lost to a team that's not even close to making the playoffs," he added. "It's tough man."
Nets public address announcer Gary Sussman entertained the crowd of 9,220 with "Nets WIN! Nets WIN!" seconds after the final buzzer and the Izod Arena speakers blared "Celebration."
And the Nets won without their starting backcourt. Devin Harris (sprained wrist) and Courtney Lee (oral surgery) both sat out.
The key for the Nets was coming back after the Clippers rallied to tie the game early in the third quarter at 53.
Instead of folding, New Jersey countered with a 14-4 spurt that featured nine points by Humphries, who eclipsed his previous career high of 21 points set last week against the Clippers.
"Getting the win is more important," Humphries said, downplaying his point total. "Nobody remembers who averaged what on a bad team. It's just about winning. It doesn't mean anything to put up numbers on a bad team."
New Jersey led 71-64 entering the fourth quarter and they never let the Clippers get closer than 73-70 on a 3-pointer by Rasual Butler (14 points).