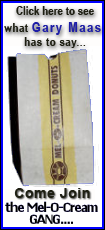 J.R. Smith scored 22 points, Kenyon Martin added 12 points and 15 rebounds and the Nuggets extended their winning streak to eight games with a 97-92 win over the Houston Rockets on Wednesday night.
The Nuggets won for the second straight time without Anthony, the NBA's second-leading scorer, who sat out with a sprained left ankle. Anthony also missed five games earlier this month with a bruised knee, and Denver won three of them.
Denver held the Rockets to 18 points in the final quarter to take control. The Nuggets have won three of the last four games Anthony has missed, holding the opponents to an average of 94 points in the victories.
"Since January, we've been trying to get more serious about every game, every situation, every circumstance," Denver coach George Karl said. "Early in the season, I don't think we made as many big-time defensive plays as we made last year. Our defense is starting to play better."
Chauncey Billups scored 21 points, Nene added 18 and Denver went 29 for 39 from the free throw line to win in Houston for just the fourth time in 16 trips.
Martin has 12 double-doubles in his last 16 games, another reason why the Nuggets have surged while Anthony has been in and out of the lineup this month.
"He doesn't get enough credit," Billups said. "He's been phenomenal for us. He's more aggressive at both ends of the court."
Aaron Brooks scored 22 points and Luis Scola added 20 for the Rockets, who've lost four of their last five home games.
Houston was up by two after three quarters, and led 80-79 after Brooks' free throw with 8:40 left. The Nuggets answered with a decisive 10-0 run, capped by back-to-back 3-pointers by Smith.
Houston missed 10 of its first 12 shots in the last quarter, after shooting 48 percent through the first three.
"There are stretches in the game where we play really good quarters and in two or three minutes, we throw everything out. "It's been happening like that all season."
Scola scored with 4:53 left to pull the Rockets within seven, but Martin swooped in for a rebound dunk with 3:48 remaining to stretch the lead back to nine.
Brooks sank a 3-pointer with 1:18 left, and Billups was whistled for an offensive foul with 58.7 seconds to go. But Scola missed a mid-range jumper, Martin rebounded and the fans started making another early exit.
The Rockets lost for the eighth time in 12 games, despite a dominating start.
Denver mustered only 16 points in the first quarter and trailed by 15.