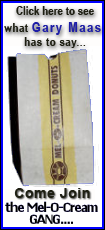 Dawson told WMVP-AM, the ESPN Radio affiliate in Chicago, that he thought Hall of Fame officials would discuss the issue with him in detail before the decision was made.
Dawson said Wednesday that he's "disappointed" he did not have more input in the decision. He says Chicago was his preference.
Dawson played his first 11 seasons with Montreal. He played six seasons with the Cubs, where he won the 1987 National League MVP award. He also played two years each for Boston and Florida.
Dawson is the only player for 2010 to receive at least 75 percent of the vote to be inducted into the hall.