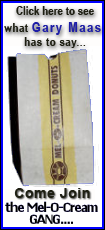 Morris, a 66-year-old, 40-year member of the American Legion in Cardington, Ohio, is the national vice commander for seven states, including Illinois. Morris said this was one of 24 stops he and the caravan would be making this week in Illinois.

Morris said the journey has logged 1,400 miles in the state so far, with stops as far north as Chicago and as far south as Carbondale.

The purpose of the trip is to help promote new membership in the American Legion. Morris says his seven-state district has 750,000 members, and nationally the Legion has 2.7 million members. But the goal nationally is to go over 3 million members in 2010.
Although the statewide trips are taxing and can cause 15- or 16-hour days, Morris says getting out and meeting members rejuvenates him for the next day. "I get to meet a lot of wonderful people and I love people," Morris said.
Another purpose of the national caravans is to find out what the posts are doing, to glean their good ideas on membership and community involvement, and to share those ideas with other posts.
As an example Morris mentioned a post in Missouri that has changed its philosophy to cater to younger people, thus creating an atmosphere where today's young veterans want to go. "Once they join and become frequent visitors to the post, they learn about all the Legion does and become active members," Morris added.
Morris said the American Legion posts in every community need to do a better job of telling the community all the Legion does to help veterans. "We are not very good at public relations," he said.
What the Legion does ranges from scholarships for children who have a parent overseas, children and youth programs, the organization's Child Welfare Foundation and Scouting to veterans affairs -- and those are just some of the things Morris says communities need to know the Legion is involved in.
Morris says that although every American Legion program is important, he wanted to mention the organization's activism in veterans affairs and the Legion's Family Support Network.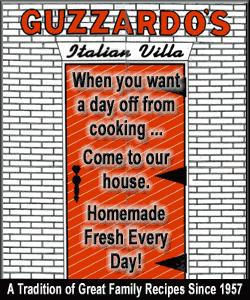 "We can't do enough for our veterans," he said.
He pointed out that having almost 3 million members gives the American Legion a strong voice in the political arena.
He noted that President Obama had mulled over including veterans in his national health care program until he heard from the Legion that health care for veterans should be left alone. "The next day the president announced that it was only an idea, and that was the end of that," Morris said with a smile
With the visit in Lincoln over, Morris said his caravan is heading north and then back to Ohio. Until the next week, when they hit the road again to drum up more membership and to find another great idea he can share on how to make the American Legion better than ever.
[By MIKE FAK, with text from supporting materials]
American Legion: http://www.legion.org/