The inspection process considers condition of rooms according to Hampton standards, guest satisfaction survey scores and business performance. The "Outstanding" grade, based on quality assurance evaluation inspections, distinguishes the property as one of the best of the best among the Hilton brands.

To assess quality assurance at each Hampton Inn, the internal quality assurance consultant for the Hampton Inn brand evaluates each property throughout the year during two unannounced visits. Every area of the hotel is graded, including guest rooms, public areas, back-of-house areas and parking lots.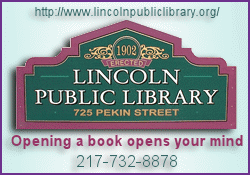 Customer satisfaction scores are derived from tracking studies in the form of surveys that are sent out to customers by an outside survey company. The company randomly selects past Hampton Inn customers shortly after their stays. The past guests are asked to rate various aspects of their experience at that hotel, from reservations to checkout, including breakfast and overall product and service.
New items debuting in Hampton's "On the House" hot breakfast this year were a Belgian waffle maker, bacon, home fries, turkey sausage and Southwestern omelets. This recent change is one way Hilton is responding to the guest surveys and continuing to strive for the utmost customer satisfaction.
"We are honored to achieve the 'Outstanding' rating," said Julie Burr, hotel general manager. "In addition to being a first-class facility, outstanding guest service is a top priority for our hotel staff and one reason we remain highly competitive in our local and regional markets."
The Lincoln Hampton Inn provides 64 luxurious rooms; a 24-hour Business Center complete with printer, fax and copier; a state-of-the art Fitness Center; "On the House" hot breakfast each morning; Cloud Nine bedding; heated indoor pool and whirlpool; and complimentary high-speed wireless Internet throughout the hotel.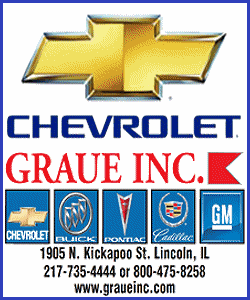 ___
About Hotel Ventures Management of Illinois:
The property is owned and operated by Champaign Hotel Ventures, which is co-owned by Rick McGraw of Litchfield and Robert L. Plummer of Edwardsville. Hotel Ventures Management of Illinois is the property's management company, owned by Jenna McGraw, director of operations, and Lynn Paulus, business manager. Julie Burr of Deer Creek is the hotel's general manager, and Stephanie Wonderlin of Litchfield is the management company's regional sales manager.
Plummer and McGraw own four hotels: Champaign Hotel Ventures, doing business as Champaign Baymont Inn & Suites and Lincoln Hampton Inn; Litchfield Hotel Ventures, doing business as Litchfield Hampton Inn; and Evansville West, doing business as the Evansville, Ind., Holiday Inn Express. In addition, Hotel Ventures Management of Illinois manages and has part ownership in Evansville Hotel Ventures, doing business as the Evansville, Ind., Quality Inn, and Columbia Hospitality Co., doing business as the Columbia Hampton Inn.
[Text from file received from Lincoln Hampton Inn]