H
e was so excited to get his season started that he played with caution, yet one of his best birdies came after he hit his tee shot into the parking lot.
A glorious day along the Pacific coast ended under a clear sky, even if nothing about the leaderboard will clear up until the weekend. The tournament is played on two courses that couldn't be more different -- the North Course is 712 yards shorter than the South Course, which hosted a U.S. Open two years ago.
Piercy played the North and watched his scores go south in a round of 8-under 64. He made seven birdies on the front nine and even entertained thoughts of a 59 until a bogey on his 11th hole. He was not the least bit devastated.
"I shoot 59 every day," Piercy said. "I just have to keep on going, usually."
He had a one-shot lead over Ben Crane, Chris Tidland, Ryuji Imada and Matt Every, with Tom Pernice Jr. another shot back after a 66. They all played the North Course, and will have to tackle the big South on Friday.
That's what made Allenby's round so impressive.
One of the hottest players in golf, Allenby made a couple of big par saves late in his day to protect a bogey-free round of 67, making him the only player among the top 15 after the opening round to play on the South.
He felt as though he were leading the tournament, even if he was tied for seventh.
"I gauge myself off this golf course," Allenby said. "This is a real golf course. If it wasn't, they wouldn't have had a U.S. Open here. I don't want to say the other course is Mickey Mouse because that would be rude. But it's Mickey Mouse-ish."
Ryan Palmer, who beat Allenby on the final hole in Honolulu two weeks ago, played in the group behind him and would have joined him with the low score on the South if not for a bogey on the 17th. Even so, Palmer was thrilled with his start, and couldn't help but notice the "NC" -- North Course -- listed next to all the names on the electronic leaderboard.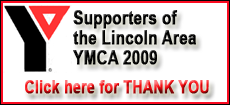 "There's definitely a lot of North Course scores," he said. "I'm fortunate to play well on this golf course. I'm happy to get out of there with a round under par."
Palmer was particularly thrilled with a par on the eighth hole, a par 3 with a shallow green. He was between clubs, so he measured two club-lengths on the tee box with his driver to move back and hit a 6-iron. Didn't matter. He still flew the green and was on the back slope of a bunker, trying to get close to a back pin. He bunted the shot into the rough and watched it barely climb onto the green, then made the par putt from 20 feet and felt as good as any of his birdies.
He played in front of the largest gallery, mainly because of the company he kept -- Mickelson, the No. 2 player in the world who is getting plenty of attention this year as someone who could give golf a boost during the indefinite break of Tiger Woods.
They had the biggest crowd, even if it never topped more than about 750 people. The cheers for the occasional birdie were not enough to offset the military jets zooming out to the sea from nearby Miramar.
Mickelson played a steady hand in his round of 70.