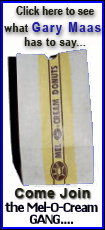 Jacob is an eighth-grader at Chester-East Lincoln School with a well-planned strategy for achieving his future goals. This Lawndale resident decided when he was around 11 years old that his dream is to be a semi driver someday. But he doesn't stop there. He is determined to one day own his own trucking company and hopes to have that located in Lawndale or at least very close by.

Growing up on Route 66 and near Interstate 55, Jacob has been fascinated by the mechanics of the big rigs and the life of a truck driver. He also credits his grandfather, Sam Prowell, as an inspiration to his love for trucks, as Sam was a truck driver in the late '60s and has shared his experiences with Jacob.

During the past several years Jacob has written letters to more than 30 trucking companies throughout the nation, and from those letters he has received an abundance of great advice in return, as well as a few free gifts along the way.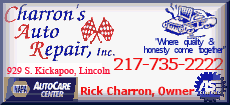 Probably his most memorable talk with a truck driver was in August of 2008, when he was traveling home from a mission trip. Along the way back, his mother, Angie Ott, knew they would be able to make a "pit stop" in Joplin, Mo., which is home to the famous "Trick My Truck" television show that airs on CMT.
When they pulled into the show's well-known truck stop, Angie and her son had no hesitation to ask someone about the show's players and where they might be able to find them. Sure enough, a few of them were out back behind the truck stop washing a couple of their famous big rigs.
"They were so friendly and very willing to meet with Jake," Angie said.
She added, "If it wasn't for us needing to get back home, I think they would have kept Jake with them all day."
From that day Jacob was able to become an e-mail friend of Rudy Briscoe, owner of the famous "57 fueli" semi as seen on the show. Not only did Jacob get to meet Rudy, he also got to check out the "57 fueli" in person.
Jacob's interest in semi driving is a well-known fact within his family. In April 2009, Jacob met Jerry Sharp of Waverly. Jerry, a close friend of Jacob's aunt and uncle, is a semi driver for Mel-O-Cream doughnuts out of Springfield. After meeting Jerry, Jacob got the privilege of taking a cross-country journey all the way to Pittsburgh, Pa. On his trip, they made stops in Indiana and West Virginia.
"I paid close attention to how he was driving, how he was handling the truck," Jacob recalled.
"It was so interesting because after Ohio there were so many inclines. I liked watching how he handled the shifting," he added.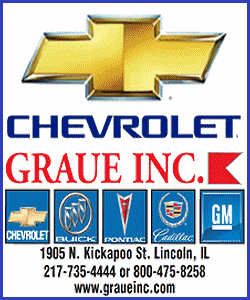 When asked if he got to sample any of those well-known decadent treats he was hauling, with a perked-up smile Jacob shared: "Yeah. We did get some (doughnuts)."
Jacob has already been studying for his CDL license. He will be able to get the CDL license at the age of 18 in Illinois but with many restrictions, such as only being able to haul within the state. Once he turns 21, those restrictions are removed and he will have more freedom.
That is when he hopes to purchase his first big rig. He has already been in discussion with some of the local farmers to work for them once he receives his CDL and can get some experience behind him.
He plans to join the Future Business Leaders of America when he attends Lincoln Community High School. After high school graduation, his aspirations are to attend Rend Lake Trucking School -- an entity of Rend Lake College in Ina. There he also hopes to take several business courses to obtain the knowledge needed to run a successful trucking company, as well as engineering courses so that he has full understanding of how to work on the trucks. As Jacob says, "It will be cheaper for me as a business owner if I am able to work on the trucks myself."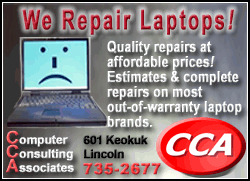 With the incredible support of his mother, family and friends, Jacob has complete confidence that he will one day reach these goals. No doubt, Jacob -- you are definitely going places in this world.
[By JANELL WOOLARD]