The economy expanded at an annual rate of 5.7 percent in the fourth quarter, the second straight quarter of growth. But analysts warn it's unsustainable.
Consumer spending, chilled by double-digit unemployment and scant wage gains, remains weak. And the benefits of government aid and higher company output to feed stockpiles will dwindle.
Many analysts predict gross domestic product will expand at a rate closer to 2.5 to 3 percent in the current quarter and 2.5 percent or less for the year.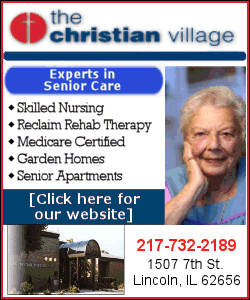 That won't be enough to significantly reduce the unemployment rate, now 10 percent. In fact, most analysts expect the rate to keep rising for months and to remain close to 10 percent through year's end.
To drive down the jobless rate by just 1 percentage point this year, the economy would have to grow by 5 percent for the whole year. No one thinks that will happen.
Until companies step up hiring and raise pay, consumers will feel squeezed. For all of last year, workers' compensation rose by the smallest amount on records going back more than a quarter-century.
"Consumers are walking, not running," said Ken Mayland, president of ClearView Economics.
Roughly two-thirds of the quarter's growth came from increased manufacturing as businesses drew down their stockpiles of goods at a slower rate. But companies will eventually let those inventories fall again unless consumers - who account for about 70 percent of the economy - spend more.
Unlike past rebounds driven by the spending of ordinary shoppers, this one appears to hinge on spending by businesses, foreigners and - until it runs out - government stimulus.
History suggests this isn't the recipe for a strong recovery. In the early 1980s, businesses led a recovery from recession. Their inventory building accounted for 74 percent of growth in the first quarter of 1981.
But then the economy contracted. A drop in inventories was a key reason why. The economy fell into a second, more severe recession in 1981 and 1982. The unemployment rate hit 10.8 percent, the post-World War II high.
Is another "double-dip" recession likely now?
Economists say the possibility is low. Businesses are expected to spend enough to at least sustain the recovery even as the benefits of government stimulus and inventory replacement diminish. But the risk remains. Some fear growth could slow sharply or even stall later this year as the government winds down its $787 billion stimulus package of tax cuts and increased spending.
"That's why there's so much hand-wringing right now," said Brian Bethune, chief U.S. financial economist for IHS Global Insight. "Can the economy really sustain this? That's the big question mark sitting out there."
The economic weakness poses a threat to President Barack Obama's Democratic Party heading into congressional elections this fall. Obama on Friday urged Congress to move ahead on tax incentives to create jobs, calling the 7.2 million of them wiped out by the recession, "a terrible human tragedy."
Even companies like Procter & Gamble Co., maker of consumer staples like Tide laundry detergent and Pampers diapers, are confronting the reality of reluctant shoppers. The company expects sales growth to return to pre-recession levels in the coming quarter - but in part because it's yielding to frugal shoppers, cutting prices on some of its premium products.