The heaviest snow, possibly up to a foot, was predicted in Arkansas near the Missouri state line, northern Tennessee near the Kentucky and Virginia borders and western North Carolina, according to the National Weather Service.
Mark Rose, a forecaster with the weather service's Nashville office, called it "a major winter storm for this part of the country - heck, for any part of it."
The weather service warned that icy roads and downed power lines were likely after snow changed to freezing rain Friday night over western Tennessee and northeastern Arkansas.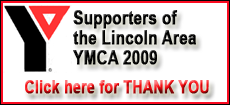 With temperatures expected to remain below freezing through the weekend, a fresh coating of ice was possible over the area, much of it along the Interstate 40 corridor.
In mountainous western North Carolina, I-26 near Asheville and I-40 near Black Mountain were shut down Friday night after snow and icy roads caused multiple wrecks. Troopers said they expected the highways to remain closed until early Saturday.
Tennessee Gov. Phil Bredesen declared a state of emergency and state workers were sent home around lunch ahead of the worsening weather. Many businesses followed suit.
States of emergency were also declared in Arkansas and parts of Virginia and schools closed early in northern Alabama.
In western Kentucky, shoppers at the Murray Home & Auto store snatched up every available sled in anticipation of a heavy snow on Friday, said store manager Chris Burgess. Others grabbed shovels, kerosene heaters and chain saws, mindful of another winter storm a year ago that caused widespread power outages in the region.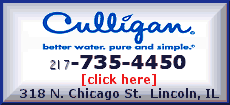 "They're trying to be prepared this time," Burgess said.
The weather service was predicting snowfall of as much as 6 to 10 inches through Saturday afternoon in south central Kentucky near the Tennessee border.
Snowfall in the Nashville area reached 4 to 6 inches before tapering off early Saturday, said weather service meteorologist Darrell Massie. But he cautioned that roads remained "snowpacked and pretty dangerous."
Precipitation was also subsiding in Memphis with up to 2 inches of snow and sleet, but the weather service said areas north of Memphis had seen 6 to 10 inches of snow. Most flights at Memphis International Airport were canceled, and Graceland stopped giving tours of the Elvis Presley home at midmorning Friday.
Temperatures were forecast to remain below freezing through the weekend, posing a threat of icy highways and falling tree limbs.
General contractor Tom Baldwin, 59, said he cut loose members of his crew at a downtown Nashville building at noon to give them time to get home safely.