A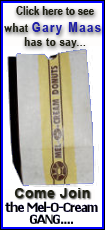 delegation of team officials, including team president Randy Levine and general manager Brian Cashman, will accompany the trophy on a six-day tour beginning Sunday.
The trophy will be displayed Monday in Tokyo along with the Yomiuri Giants' Japan Series trophy. It travels to Beijing on Wednesday, the first time it will be displayed in China. The trip ends in Hong Kong on Friday.
Major League Baseball has made an effort to build the game in Asia, recently establishing its first development center in China. There have been discussions about the World Series champion someday playing the Japan Series champion.