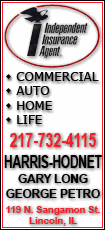 James finished with 22 points, a season-high 13 assists and nine rebounds. It was the third time in five games that he missed a triple-double by a single rebound.
Shaquille O'Neal tied a season high with 22 points for the Cavaliers, who won their seventh straight and maintained the league's best record.
Danny Granger led the Pacers with 13 points, but he shot 6 for 23 from the field. He also had 10 rebounds and five assists.
The Pacers shot 33.7 percent from the field and scored their second-fewest points this season. Indiana scored nine points on 3 for 19 shooting in the fourth quarter.
James had nine assists in the first quarter to help the Cavaliers take a 36-18 lead. He just missed the team record of 10 assists in a quarter, set by Mark Price 1990 and '93.
The Cavaliers led 58-44 at halftime.
Indiana hung around early in the second half. A three-point play by Troy Murphy cut Cleveland's lead to 68-58 with four minutes left in the third quarter. Daniel Gibson and Jawad Williams hit back-to-back 3-pointers to push the lead back to 16 within a minute.
A steal and two-handed jam by James gave Cleveland a 77-58 lead.
O'Neal tied his season high for points on a reverse layup with 8:26 left, but Cleveland couldn't put the game out of reach. An annoyed James re-entered the game with 6:55 left, and he quickly converted a three-point play to push the lead back to 16.
Notes: Colts linebacker Gary Brackett attended the game. ... Pacers F Tyler Hansbrough missed his seventh straight game with an inner-ear infection. ... Pacers G Earl Watson played with a sprained finger on his right hand. ... Indiana had back-to-back sellouts for the first time this season. The Pacers also drew 18,165 when they hosted the Los Angeles Lakers on Wednesday.