IEMA forms partnership with amateur radio operators

Send a link to a friend
[January 30, 2010] SPRINGFIELD -- A newly forged partnership between the Illinois Emergency Management Agency and amateur radio operators throughout the state will provide an additional layer of emergency communications during disasters.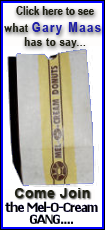 "We're very fortunate to have a dedicated group of volunteer amateur radio operators who are willing to donate their time and expertise to help make Illinois safer," said IEMA Director Andrew Velasquez III. "This agreement serves to further strengthen our federally approved State Communications Interoperability Plan, which includes several layers of redundant communications systems."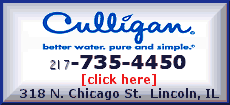 The historic agreement between the Illinois Emergency Management Agency and the amateur radio operators creates a state Radio Amateur Civil Emergency Services program, known as RACES. Under the agreement, Velasquez appointed Brad Pioveson of Benton as the volunteer state officer for the program. Pioveson will serve as the single point of contact between IEMA and the Illinois amateur radio community.
To facilitate communications between the State Emergency Operations Center and amateur radio operators throughout the state, the Illinois Emergency Management Agency will equip a RACES station with communications equipment and the resources needed to maintain wired or wireless communications with the SEOC during emergencies. The state's response to disasters anywhere in the state, including deployment of personnel and resources, is coordinated through the emergency center in Springfield.
The agreement outlines how information will flow from city or county RACES officers to regional officers, who will channel information to the state RACES station, which will then send it to the State Emergency Operations Center.

There are more than 20,000 federally licensed amateur radio operators in Illinois. It's estimated that these amateur radio operators have invested over $40 million in their communications equipment. Pioveson said there are 500 privately owned, wide-area voice and data communications systems in place within Illinois that can be pressed into service during emergencies.
"Amateur radio operators have a very rich history of providing emergency communications," Pioveson said. "On behalf of the dedicated volunteer emergency communicators who are Illinois ham radio operators, I am delighted to have forged this new agreement with IEMA."
[Text from Illinois Emergency Management Agency file received from the Illinois Office of Communication and Information]