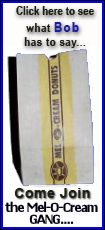 An affable 40-year-old with a perpetual smile, Mike knows the staff of 110 employees, having been at St. Clara's going on 14 years. But what is more important and readily apparent when watching him interact with the 114 residents is that he also knows them.

A knock on a resident's door and a smiling Mike Eads asking if everything is all right is a frequent scene at St. Clara's. The residents also like to joke with Mike, and he says that laughter and smiles in the morning are important in getting the day started off right.

Pointing to a large picture of Yankee Stadium on his office wall, Mike said two residents told him they were going to call the city building inspector because the picture was too large for the wall.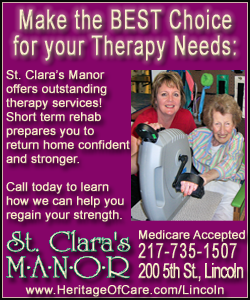 "This is Cub-Cardinal territory you know," he said with a smile.
To say Mike knows every nook and cranny of St. Clara's also wouldn't be a stretch, since he began his career at the facility in maintenance, and that's what makes this a true Horatio Alger story.
Born in Hartsburg to Roger "Mike" and Dolores Eads, Mike was a graduate of Hartsburg-Emden High School.
Upon graduating he took a job in maintenance at the Bartmann Nursing Home. After a few years he started working with his father, who owned Eads Construction Co. Mike learned everything about the building of homes under his father, and then opportunity came knocking.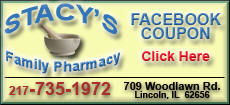 Mike's wife, Thais, was a CNA at St. Clara's and said a maintenance worker was retiring and that the position would need to be filled. Mike came in and filled out an application, and as he says, "That started the ball rolling."
In 2007, Mike says he mentioned to then-administrator Frank Shepke that he had an interest in administration.
"Just that fast, Frank came to me with all kinds of info on courses I would need to take to receive an administrator's license," Mike said. "There really isn't enough I can say about Frank. He was so supportive and encouraging."
For a while it was a busy life for Mike. He and Thais have two children: Michelle, 14, and Alex, who is 9. Mike also put in long hours fulfilling his maintenance duties at St. Clara's, plus he was taking online courses at DuPage College.
Then in April of 2009, Shepke took a position as vice president of operations at Heritage Enterprises, the company that manages St. Clara's, and Eads was given the job of administrator at St. Clara's under a temporary administrator's license.
In May of this year, all the hard work and effort paid off when he passed the Nursing Home Administrators' Board test and was licensed as an administrator.
Mike says that besides normal paperwork, his responsibilities vary, as do the residents' needs at St. Clara's.
He pointed out that creating and continually improving on making St. Clara's a homelike environment is important.
"We need to always look for innovations and new opportunities to serve our residents better," he said.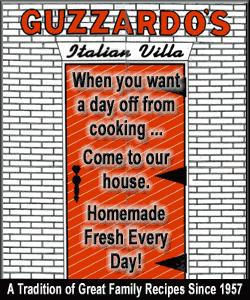 Mike says taking care of the residents and allowing them their rights and dignities just the same as when they were at home is important to all the staff.
"We opened in 1972 and there are many staff members who have been here 30 years. The longevity of the entire staff gives us experience in care that sets us apart from a lot of our competitors," he said.
Mike's wife has also grown with St. Clara's. Thais is now the care plan coordinator at the facility.
Mike said there are no problems with the two working in the same facility.
"She has her office and job and I have mine," he said.
He was quick to point out how much he has relied on and appreciates all the support not only from his wife and family but from the staff at St. Clara's.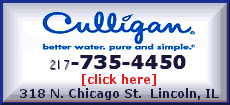 "Susan Boyd and Cheryl Jorgenson have been so much help to me. Actually everyone here has been helpful and supportive. And Heritage Enterprises staff as well: They have all the resources and are great people to work with," he said.
Now that Mike can relax his studies, he intends to place himself within the community as an activist. He intends to join Rotary, support the chamber and its functions, and he recently told the Habitat for Humanity group that he would help with their next home project as well.
"I want to get involved in the community: to get to know more people and to support the community as much as I can," he said.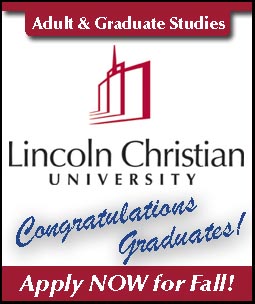 Mike summed up his story of coming from maintenance to administrator of the large care-giving center: "If I had to have a saying, I would say that long-term care is a challenging field, but it is the most rewarding field at the end of the day. I'm the luckiest guy in the world. Not too many people can say they like to go to work, but I can. I can't imagine my life without St. Clara's in it."
In observing the interaction he has with staff and residents, they can't imagine their lives without Mike Eads in theirs either.
It is this genuine joy at helping others that makes Mike Eads our Personality of the Week.
[By MIKE FAK]