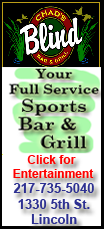 We had a chance to participate in a hockey camp loaded with professional and up-and-coming junior players last week in Chicago. Then we were cordially invited (bet you didn't know that the LDN is well-respected in certain college sports circles -- at least enough to get invitations to championship events) to the last College World Series to be played at world-famous Johnny Rosenblatt Stadium in Omaha, Neb. In this special edition of Mutterings we'll share our insights, discuss Logan County connections and implications, and basically just get our wonderful LDN readers pumped up for the rest of the summer.

South Carolina sweeps UCLA

Of course I could break down the two spectacular games I witnessed between these two outstanding teams. However, you can get that same information and from more knowledgeable sources all over the newspaper world. I'd rather share the sights and sounds and what it was like being there for the final hurrah.

First, I had more than my fair share of trouble getting there. I don't know if I punched in the wrong coordinates or if the GPS just had a mind of its own, but I found myself a few blocks away from Rosenblatt Stadium at the new stadium. By the time I discovered the error I was buried in rush-hour traffic, but I did finally make my way to the parking lot in time for some of the pregame festivities. From the time I got out of my car till the time I left, I felt a sense of excitement I have not felt since I was a little kid...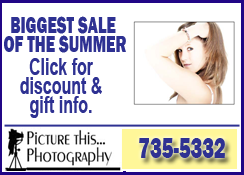 To give you some of the backstory here... I have wanted to go to the College World Series in Omaha for several years, maybe decades. When I was younger I just didn't have the funds or the wherewithal to pull it off. Heck, it ain't cheap now. When I was working at the college, it always hit us at a bad time. Whether we were conducting summer events, training camp teams or getting ready for a big convention, I could never get away to go even IF someone were to offer free tickets.
And what's funny is people think that Greg Taylor and I stop what we're doing at the drop of a hat and just go to games right and left. And while we may have attended a few more contests than the average Joe, the reality is we get to fewer games every year. We don't forgo our responsibilities at home or at work... hardly ever... Of course, there are exceptions to every rule.
When I moved north I secretly hoped that would open the door for me to "Go West, young man!"... but it didn't. I quickly discovered that our schedule up here is similar to the college's. Spring just blends into summer and no one stops to take a breath. So, as I wind down spring studies and classes, I have to ramp up summer offerings, and there are basically no gaps in the schedule.
I've learned covering sports that I probably won't ever be able to cover every sporting event that I'd like to report back to our great fans. But one thing I have loved about the LDN and I will always cherish is when one of our readers calls or e-mails and says that they were inspired by one of our articles to attend a game we reported on, or play a course that we profiled, or visited a locale that we said was a "can't miss"... That really gets my juices flowing. But I digress... Anyway, it was looking like for the fourth year in a row up here that I was NOT going to be going to Omaha.
That was until my boss said, What are you doing the next couple of days? I told him I had a pile on my desk from being gone speaking at camp last week that needs my attention. Then he surprised me. He said that since I and the LDN had been given a special invitation this year to the last tournament at Rosenblatt Stadium, he thought I should go... I may have knocked him down on the way out the door.
So I motored down the highway... Interstate 39 to I-88 to I-80 are basically all you need to know, and that almost takes you to home plate of the stadium. Of course that is hours later... a little over seven hours later, but it could be a lot worse. They could hold the tourney in Walla Walla, Wash.!
...Now getting back to getting out of the car... The smells, the aromas were just intoxicating. It reminded me a little of the pregame tailgating at Miller Park, the home of the Milwaukee Brewers. The smell of all kinds of meat being grilled filled the air as thousands of general admission fans scurried for good spots in line. T-shirt vendors pitched tents and were lined up wall to wall all over 13th Street in much the way I had imagined it.
Even the famous "dugout" store or tent was like I thought it would be with shirts and memorabilia that would make any baseball fan proud. And of course all these tents surrounded one of the most talked about eateries around... Zestos! Their ice cream -- well, actually their shakes were pretty much out of this world.
Our host, J.D. Hamilton, who is the assistant director of statistics for the NCAA and longtime friend, encouraged me to drink one of the products. His wife, Cindy, delivered a hot fudge rendition to my seat on press row during the Tuesday night championship clincher, and I almost forgot I was there to watch and cover baseball... I'm pretty skeptical about highly rated things, especially food, but if you have to go to Omaha for any reason, you'd be crazy not to grab one of their shakes. Its well worth the time and money! On a side note, I also made it over to the Twisted Fork restaurant... You will not be disappointed there either!
Back to the story... I made my way to my seats and my food (delicious traditional ballpark delicacies) and then went down to walk on the field during batting practice. The field was in great shape considering that eight teams had been beating it up for more than a week. They have been playing at Rosenblatt Stadium for some 61 years. I should've scooped up some dirt and sold it in vials, but I simply took pictures as I strolled around.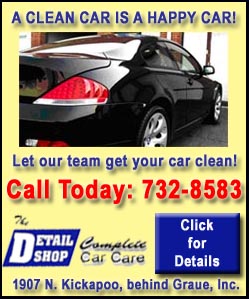 Then I ran into Orel Hershiser, the former great LA Dodger pitcher, who is one of the TV broadcasters. I reminisced with him about some of his great moments in the past and he couldn't have been nicer to me. That was a lot of fun. His broadcast partners were there too, but I didn't even get a chance to speak to Robin Ventura.
I did sit three or four seats down from the "ol' ball coach" himself, Steve Spurrier. He is currently the football coach at South Carolina. UCLA football coach Rick Neuheisel was also in attendance, but I couldn't get near him.
Anyway, the sights and sounds were grand, and there is just something special about college sports. Here in this venue eight teams survived regionals and super-regionals to make it to the grand stage, and then these two teams, UCLA and South Carolina, both deserving in their own right, slugged it out to be remembered as the last team ever to win the national championship at Rosenblatt Stadium. The Gamecocks pulled off the sweep and will live in immortality!
Logan County connections
As far as Logan County connections and what it may all mean to you... Did you know that the grandson of some of our county's finest folks and the nephew of my favorite Illinois hairdresser (Denise Costello) made it to the final Great Eight?! That's correct... Cameron Seitzer is the star first baseman for the Oklahoma Sooners. He was second on his team in homers with 15 and in RBIs with 52. His homer total placed him fourth in the Big 12 conference. How's that for star power for you? According to OU's media guide, Seitzer was a 2010 all-Big 12 honorable mention candidate and was tabbed by the Oklahoman as a first-team member! I'm pretty sure that he got at least one hit and one RBI this past week, so he will always be a part of the grand history of the ballpark!
Nice going, Cameron! Congratulations! (Ed. note: Due to work obligations, I did not get there in time to greet Cameron or his family and hope to remedy that in the future.)
Many folks in Lincoln have talked about going to Omaha for the series and it's really easy to do. You can go on the website at http://www.cwsomaha.com/ and just navigate around till you find what you want. There's info about Omaha, getting tickets, etc. Also, there are plenty of tickets for sale in the streets if you just make a Mayfield move and decide to go at the last minute.
TD Ameritrade Park, a sparkling new $128 million facility to be completed in the spring of 2011, is designated to be the home of the College World Series for the next 25 years. Maybe we'll see you and some of your friends at next year's premiere college baseball event!
CWS links
http://omaha.com/article/
20100625/CWS/706259802
http://sports.espn.go.com/ncaa/
news/story?id=5341890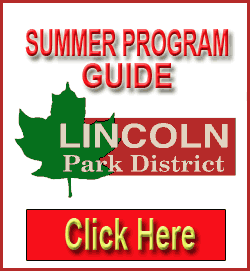 Some quick words about hockey camp
If you know anyone who plays hockey and would love to have a great summer hockey experience, then Payne and I would recommend HMI's hockey camp in Chicago, hosted at (but not affiliated in any way with) Wheaton College. The hockey portion of the schedule, or rather the ice time, was at Center Ice of DuPage. The hockey players get outstanding skills training from professional, junior and college players who also live and eat with them in the dorms. It is a faith-based program, but who couldn't use the character development and other positive traits they try to instill in these campers?
I made the mistake of volunteering to serve in any way, and they took me up on my offer. I was put to use as the morning speaker, and it is sometimes difficult to pump life into 70 or more campers and counselors at 7:30 in the morning, especially if they got very little sleep the night before.
I have attended athletic camps for a variety of sports in the past. And when those camps invited pro players in, they usually arrived in a fancy sports car, spoke for 15-20 minutes, signed a few autographs and then took off with their tires screeching.
Not at this camp. Noah Welch of the Atlanta Thrasher organization and Derek Whitmore of the Buffalo Sabres organization practiced on ice with the kids... but they also ate with them and hung out with them. It made for a very enjoyable week for the kids.
I would love to see some camps like this in central Illinois, but it will take a lot of campers to pull it off.
Well, kids, that's gonna have to be all for me on this edition. I'll weigh in after the All-Star break sometime later this summer to see how the Cubs, White Sox and Cardinals are doing in their respective divisions. We'll also try to get you some updates on Illinois and other local sports to see what the buzz is. Until then, have a great summer, everyone!
[By JEFF MAYFIELD]
Respond to the writer at jeffmayfield@centralwired.com.