They gave it another shot, sending out pretty little bustier dresses that grazed the tops of the models' gazelle thighs. Sometimes the dresses, in black, beige, sea green and baby pink, were worn alone, sometimes layered over long-sleeved chiffon blouses that felt like they were channeling a 1970s schoolmarm.
With its beige petticoat-like structures layered on top of some of the looks, the collection was spot-on the innerwear-as-outerwear trend. One model sported what looked like birdcage, in translucent silk with visible bone-work, that trapped her arms inside.
Bows, one of the hallmarks of the ultra-feminine brand, were everywhere, adorning one sleeve of a leather skirt suit in powder pink, the beaded, kitten-heel mules worn by all the girls and the back of low-cut leather gloves.
It was a pretty collection, overall, but one that might prove a hard sell to the over-17 set, whose thighs no longer resemble those of a deer.
RABIH KAYROUZ
Kayrouz flouted both convention and season, sending out barefoot models who, instead of careening down the runway in vertiginous heels, ambled barefoot over a catwalk covered in real grass wearing pleated silk tankdresses for what was in theory a fall-winter show.
The audience of fashion editors, stylists and journalists -- baking under the summer sun in courtyard -- eyed Kayrouz's fan-pleated silk dresses and airy, wide-legged trousers with undisguised envy. A knit tankdress in chartreuse and a shirtdress in bold teal looked particularly appealing to the melting crowd of fashion insiders.
Little green feathers, like a nascent layer of moss, emerged from the creases of the pleats that covered a putty-colored silk dress. Belts in gold metal gave a hard edge to the gauzy knits and silks.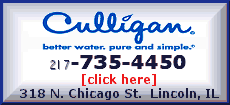 While other designers sent out more season-appropriate looks in leather with a sprinkling of fur, Kayrouz explained he was seeking a middle route between couture's ultra-exclusive looks made-to-measure for a handful of fabulously wealthy women and the off-the-rack designs most of us morals are condemned to wearing.
"Haute couture as we know it is almost something passe," he told The AP. "There's no time for that. Now clients are very demanding and they want those well-designed, well-cut pieces in great materials, but they want them off the rack."
"We want to take the savoir faire of France's haute couture ateliers and give it the rigor and the pace of high-end ready-to-wear," he said.
FRANCK SORBIER
Held in a tiny hall lent to him by Sotheby's auction house, Sorbier's show was at the opposite end of the spectrum from the big-budget megaproductions. But his collection didn't suffer for it -- au contraire.
Sorbier has gone through hard financial times of late, and Wednesday's collection -- full of his trademark inventive, almost surrealist, looks in a rainbow of buoyant colors -- represented a return to happier times.
A bustier in papier mache from old newspaper clippings had faux nipples made from wine corks. A baroque mirror with an ornate gilded frame was strapped to the model's chest, like a bustier. Woven raffia in saturated jewel tones became a ravishing, African-themed sheath dress. A Plane Indian coat in leather hung with dangling fringe was paired with a ballerina's skirt worn low around the model's ankles.
An off-the-shoulder dress vibrated in bubblegum pink, while a long, lean, lacy evening gown smoldered in fiery red lace.
As the haute couture collections wound down, Sorbier's show was a much-needed reminder that couture need not be smothered in sequins or dripping with rhinestones to be desirable.