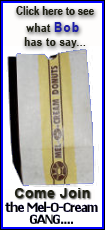 The change upset many gamers who prize anonymity and don't necessarily want their gamer personas associated with their real identities.
Activision Blizzard Inc., the company behind "World of Warcraft," said Tuesday that the new rule will go into effect later this month. It will apply first to forums about the highly anticipated "StarCraft II," out July 27; other games are to follow.
Blizzard says making people use their real names will cut down on nasty behavior and trolling in the forums and create a more positive environment.