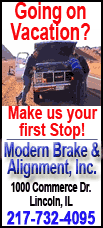 The Betty White Calendar costs $12.99 and will go on sale in September.
Royalties will go to the Morris Animal Foundation where White serves as a trustee.
In May, White became the oldest person to host "Saturday Night Live." She's co-starring in the new TV Land original sitcom, "Hot in Cleveland," which airs Wednesdays at 10 p.m. Eastern/9 Central.
___
Online