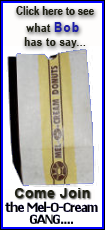 The academy announced Wednesday that Bigelow ("The Hurt Locker") and Moore ("Bowling for Columbine") were among 15 new or returning members elected to three-year terms on the board of the Academy of Motion Picture Arts and Sciences.
Joining Bigelow and Moore among first-time board members was Oscar-winning film editor Anne Coates ("Lawrence of Arabia").
Actor Ed Begley Jr. also was among those elected, returning to the board after a hiatus.
Bigelow's "Hurt Locker" won best picture and director at the Oscars last March. Moore's "Bowling for Columbine" won the documentary Oscar for 2002.
___
Online: