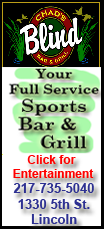 LeBron James' big moment is here -- not as an NBA champion but as a free agent. There will be no parade, no ring ceremony, no banner raising.
Instead, on a prime time made-for-TV special his handlers contracted with ESPN, James will announce Thursday night where he'll play next season and beyond. Fans from coast to coast will tune in to watch, with the ones in his home state of Ohio praying they won't have their hearts broken again.
The Decision, it's been dubbed.
In Cleveland, they can only hope it doesn't join The Drive, The Fumble, The Shot and The Move in the lexicon of sports misery.
James has kept everyone waiting. It's time to come clean.
"I'll be watching," said fellow free agent superstar Dwyane Wade, who agreed to re-sign with Miami on Wednesday and may be trying to recruit James. "We've scheduled it. I'll make sure I'm in front of the TV tomorrow at 9 to watch like everyone else."
James will announce his plans within the first 10 minutes of the special, Norby Williamson, ESPN's vice president of production, told The Associated Press. He said sportscaster Jim Gray, who was hand-picked by James' team, will handle the introduction, announcement and initial questions. A person familiar with the plans tells the AP the interview will take place at the Boys & Girls Club of Greenwich, Conn.
Not everyone plans to watch the big announcement by James. The story has dragged on and dominated the headlines for months. It's no wonder some have been turned off by his need for the spotlight and consider him a bit of a drama King.
"It's gotten ridiculous," Orlando coach Stan Van Gundy said. "It's almost like a parody of itself this whole situation now. Come on, an hour long? It takes 15 seconds to say I've decided to stay in Cleveland but we've got another 59 minutes and 45 seconds to, what? Promote LeBron James?
"As if we don't do that enough. Look, the guy's a great player and wherever he goes, my bet would be Cleveland, that place will be excited. But an hour-long special?"
James offered no hints about his plans on his final, full day of free agency. His secret remains safe, despite an information frenzy and growing speculation the 25-year-old superstar might join Olympic teammates Wade and Chris Bosh in Miami, a move that would rock the league.
That's exactly what new Cavs coach Byron Scott doesn't want. He showed up unannounced at James' summer camp at the University of Akron and spent an hour watching the two-time MVP and Cleveland players Jamario Moon, Danny Green, Christian Eyenga and assistant coach Chris Jent scrimmage.
Scott, who was part of the Cavs' presentation team that wooed James last week at the megastar's business office in downtown Cleveland, said he did not speak with James but was keeping his fingers and toes crossed that James' loyalty to his home state will sway his decision.
"I'm always hopeful," Scott said.
Hope and home are what's sustaining Cleveland's die-hard fans. Although the Cavs could offer James $30 million more on a maximum-length contract than any other team, money might not be enough.
James wants to win championships. Without any salary-cap space, the Cavs, who also could try to swing a last-minute trade to make their roster more appealing to James, don't have enough money to acquire the Robin to his Batman.