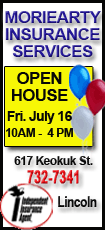 The Dow Jones industrial average rose 59 points, or 0.6 percent. That gave the Dow its biggest weekly advance in a year, 5.3 percent. Broader indexes posted bigger gains. Trading volume was light, signaling that many investors were staying out of the market. But those who were trading appeared optimistic about the company reports that will be announced starting next week.
Stocks also got a lift from news that China renewed Google's license to operate in the country. The renewal was in doubt because of a strained relationship between the company and China's government over censorship of search results. Google rose 2.4 percent.
News on the economy wasn't as upbeat. Inventories held by wholesalers rose in May for a fifth straight month though sales dropped for the first time in more than a year. The government said wholesale inventories rose 0.5 percent and sales dropped 0.3 percent. It was the first drop since March 2009, when major stock indexes hit a 12-year low.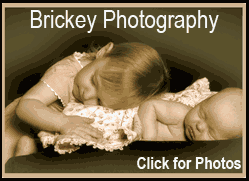 But investors didn't appear fazed by the inventories report. Instead, the market appeared to hold on to optimism fed by Thursday's report of a drop in the number of newly laid off people seeking unemployment benefits. That report ended a string of bad news about the job market, and likely contributed to investors' more positive mood going into what's known as earning season.
Friday's modest moves weren't surprising. Traders often avoid making big bets just before earnings releases because the reports provide a good picture of how companies are performing. Investors will look closely at forecasts for future quarters because economic reports in the past two months have raised questions about the pace of the rebound.
"It's time to determine if this is just a soft patch in the recovery or if it's the beginning of a second leg down. That's what the market is struggling with," said Dan Deming, a trader with Stutland Equities in Chicago.
Investors will want to know whether companies are feeling the effects of slower growth and whether they believe the recovery will gain momentum in the coming months. Stocks fell over the past couple of months because data showed the economy was growing, but not as fast as had been forecast.
Earnings season starts with aluminum producer Alcoa Inc. on Monday. The company's stock rose 1.9 percent ahead of its report. Other companies scheduled to release results next week include banking giants JPMorgan Chase & Co. and Bank of America Corp. General Electric Co. and chipmaker Intel Corp. are also scheduled to report earnings next week.
Overseas markets rose after a surprise interest rate hike in South Korea was seen as a sign of confidence that the global economy will continue expand. Central banks around the world, including the U.S., have kept rates at historically low rates to stimulate growth.
The Dow rose 59.04, or 0.6 percent, to 10,198.03. The Standard & Poor's 500 index rose 7.71, or 0.7 percent, to 1,077.96, while the technology-focused Nasdaq composite index rose 21.05, or 1 percent, to 2,196.45.