T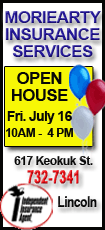 he insurance broker will pay $50 per Hewitt share. That is a 41 percent premium from Hewitt's closing price Friday of $35.40.
Aon, based in Chicago, plans to integrate Hewitt with its existing consulting and outsourcing operations and create a new unit, Aon Hewitt, after the deal closes.
Hewitt, based in Lincolnshire, is a human resources consulting and outsourcing company.
Aon expects the deal will save $355 million annually beginning in 2013. It said the deal will help earnings in 2011 and 2012.
Hewitt stockholders will receive $25.61 in cash and about 0.64 percent of a share in Aon stock per Hewitt share. The total payment will be $2.45 billion in cash and 64 million shares.
The deal is expected to close by mid-November.