"I don't want to downgrade -- it's a significant accomplishment," Thies said, but it mostly improves on the existing test.
A PET scan costs $3,000 to $5,000 plus whatever Avid would charge for the dye, if it wins federal approval. It may require special training to give the test and interpret it, so it likely will remain mostly a research tool to pick the right patients for clinical trials and monitor a drug's effects, Thies said.
Mayeux, the Alzheimer's conference leader, agreed.
"It's not going to be helpful in diagnosis," because a lot of people without Alzheimer's have plaque that can be seen on scans, he said. These people may go on to develop Alzheimer's someday, but more study would have to establish that for it to become a definitive diagnostic test, rather than a tool to monitor plaque levels in research, he said.
Until there are better treatments, there will be little demand for tests that show you have or are destined to get the disease, several experts said. There's little testing now for the first gene strongly tied to Alzheimer's risk, ApoE-4.
"It's kind of like finding high cholesterol" but not having drugs that can lower it, said Dr. Mark Sager, director of the Wisconsin Alzheimer's Institute at the University of Wisconsin-Madison. He was involved in a study of a different Alzheimer's-linked gene that will be reported this week.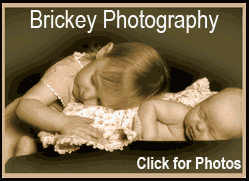 Scientists also don't know if the plaque is a cause, an effect, or just a sign of Alzheimer's. Two experimental drugs seemed to clear plaque but did not lead to clinical improvement.
"We've still got a long way to go," Sager said.
___
Online:
National Institute on Aging: http://www.nia.nih.gov/
Alzheimer's Association: http://www.alz.org/