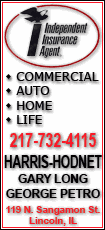 The government plans to rest as early as Tuesday, after presenting a case based heavily on wiretaps in which jurors heard Blagojevich saying he wanted something in return for the seat.
"I've got this thing and it's (expletive) golden -- I'm just not giving it up for (expletive) nothing," Blagojevich plainly says on one of the most-quoted tapes.
But once prosecutors finish, the ousted governor's defense team is guaranteed to tell jurors that while Blagojevich may have had a vivid imagination, he wasn't the bad guy prosecutors allege.
"The first thing they do is portray Blagojevich as the buffoon that he is," says DePaul University law professor Leonard Cavise, who has been on hand for much of the testimony. "They say, look, he has a bad mouth, he has a loose mouth. He spent a lot of time thinking about things other than the state of Illinois. But he's not a crook."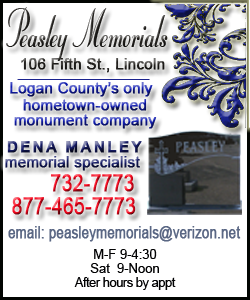 Blagojevich, 53, has pleaded not guilty to scheming to get a high-paying job, a Cabinet post or a large campaign contribution in exchange for the appointment to the Senate seat. He also has pleaded not guilty to plotting to use his power as governor to engage in racketeering.
His brother, Robert Blagojevich, 54, has pleaded not guilty to taking part in the alleged Senate scheme and what prosecutors call illegal efforts to pressure two businessmen for campaign contributions.
Prosecutors hope their trump card is evidence that has served the government well in many federal racketeering cases: tape recordings that result in a defendant convicted by his own voice. Jurors have heard dozens of tapes made from FBI wiretaps in November and December 2008, and witness testimony about their meaning.
Former Blagojevich chief of staff John Harris testified that the governor said he had sent word to Obama in November 2008, through labor union leader Tom Balanoff, that he would name Obama family friend Valerie Jarrett to the Senate seat if the new president would name Blagojevich secretary of health and human services.
"So she now knows that she could be a senator if I get health and human services," Blagojevich is heard saying on one tape.
Harris testified that when the Cabinet post plan seemed to go nowhere, Blagojevich suggested a three-way trade. Blagojevich would name Jarrett to the Senate seat and Balanoff's union -- the Service Employees International Union -- would find a position for the governor as head of a labor-oriented political organization, Change to Win.
Washington-based pollster Fred Yang is heard on one of the tapes expressing doubt Blagojevich could get a Cabinet post and urging him to consider one of the lesser administration jobs that "don't require Senate approval and pay pretty good."
"Why would I want to do that?" Blagojevich asks.
Yang says it would be "something the president could do for you that would pay a lot of money." Blagojevich immediately asks: "How much?"
In December 2008, after Jarrett withdrew her name as a possible Senate appointee, Blagojevich speculated about naming U.S. Rep. Jesse Jackson Jr., D-Ill. A former state official, Rajinder Bedi, said he told Robert Blagojevich that Jackson supporters could raise a lot of campaign money.
Jurors then heard a tape of Rod Blagojevich telling Yang that by naming Jackson he would receive "tangible political support" and "some of it would be up front."