"Russia considered these people as very important to their intelligence-gathering activities," he told CBS' "Face the Nation" in an interview broadcast Sunday.
He defended the decision to allow the 10 to return to Russia in exchange for the release of four Russian prisoners accused of spying for the West because the swap presented "an opportunity to get back ... four people in whom we have a great deal of interest."
White House press secretary Robert Gibbs, sidestepping the question of whether Russia's espionage poses a threat to the U.S., said the swap came amid improved relations between the two countries.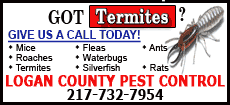 "The economic discussions that President (Dmitry) Medvedev and President Obama had just recently and the progress that we've made in reducing nuclear weapons -- and hopefully we'll get a treaty through Senate this summer that will further reduce nuclear weapons -- means our security is stronger and safer and our relationship is stronger," Gibbs said on NBC's "Meet the Press."
Asked about the timing of the arrests in the U.S., Holder said one of the Russian agents was preparing to leave the country and there was concern that "we would not be able to get him back." Holder also mentioned "other operational considerations" that he declined to reveal.
The Washington Post reported Sunday that on the day before the arrests, one of the agents, Anna Chapman, called her father in Moscow and told him she suspected her cover had been blown. The Post article cited anonymous U.S. law enforcement and intelligence sources.
Holder sought to erase concern over the fate of the children of the Russian agents, saying they all were allowed to return to Russia "consistent with their parents wishes" or, in the case of those who were adults or nearly adults, were allowed to make their own choices of where to live.
"The children have all been handled, I think, in an appropriate way," he said.
The seven offspring embroiled in the spy saga ranged in age from a 1-year-old to a 38-year-old architect. In most cases they were born and grew up in the United States, making them U.S. citizens.