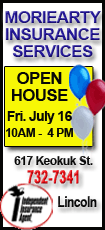 Lawyers representing Polanski declined to comment before the Swiss announcement.
The Oscar-winning director of "Rosemary's Baby," "Chinatown" and "The Pianist" was accused of plying his victim with champagne and part of a Quaalude during a 1977 modeling shoot and raping her. He was initially indicted on six felony counts, including rape by use of drugs, child molesting and sodomy, but pleaded guilty to one count of unlawful sexual intercourse.
What happened after that is a subject of dispute. The defense says the now deceased judge, Laurence J. Rittenband, had agreed in meetings with attorneys to sentence Polanski to a 90-day diagnostic study and nothing more. The judge later changed his mind and summoned Polanski for further sentencing -- at which time he fled to his native France, attorneys say.
Polanski was arrested Sept. 26 as he arrived in Zurich to receive a lifetime achievement award at a film festival.
The film director has been held in Switzerland since then on an extradition request made by U.S. authorities.