Matson was born and raised in Lincoln, and his life has revolved around his family, his business and his community.

He and wife Julie have been married 32 years and live at Lincoln Lakes with their 17-year-old son, Hayden. Their daughter, Abby, flew the nest a few years ago and is married to Matt McCarty. She attended Illinois College in Jacksonville and today is an accounting executive with Archer Daniels Midland in Decatur.

Matson is quite proud of his daughter and was a bit humbled when she wrote her college entry statement about her father, the kind of man he is and the examples he has set for her.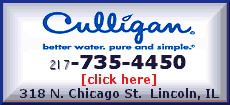 Another thing that makes Matson very happy is that son Hayden has recently began working at Action Rentals and Sales. Matson enjoys having his son in the business with him and is hopeful that Hayden will remain there for the long term.
Matson has always had a strong sense of community. He has a strong desire to see Lincoln not just survive but thrive, and has over the last 25-plus years been active in many organizations that are aimed at that goal.
As this year's president of Main Street Lincoln, he noted that he and Melody Shew, the owner of MKS Jewelers, are the only two remaining in that group who belonged to the original Downtown Association.
Matson was with the Downtown Association for 10 years before Main Street Lincoln came into being. He also formed the Lincoln Optimist Club, which was an active organization for four years.
In addition he is an ambassador for the Lincoln/Logan County Chamber of Commerce, served on the Economic Development Committee under Mayor Beth Davis, has served on the board of the Special Olympics Polar Plunge, was co-chair of the Veterans Memorial Committee and is currently on the Civil War Statue Committee.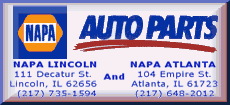 He's a member of the First United Methodist Church and serves on their finance committee and administrative council.
He participates in Together for Lincoln, an organization that offers free services once a year to homeowners and others who are in need of handyman work and repairs around their home but lack financial means to pay for the services.
Matson has been a member of the Lincoln Community High School Band Boosters, and serves on the West Lincoln-Broadwell school board.
He has been an active participant and supporter of the mayor's economic summits, participated in the Martin Luther King Jr. Scholarship Breakfast, and is a sponsor of fundraisers and drives for MS, diabetes and cancer.
And if that isn't enough, he is also very involved in Junior Achievement, which is something he feels very strongly about. Matson works a lot with fifth-graders and feels that at that age is the perfect time to start helping them develop into what they will be as adults.
"Fifth-graders need more confidence in themselves; they don't need to hear negatives, they need positives." Matson explained. "They need to know that they are just as good as anyone else, but they need to be just a little bit better to get that job. They need to have confidence in order to sell themselves."
Matson believes that starting at that age and continuing the process through high school will help young people to develop their own personalities and give them the confidence they will need in order to compete in the work force.
He said that this was the kind of attention he got in school from his teachers and mentors, and he wants to pass this on to the youth of today, as he believes it made all the difference in his life.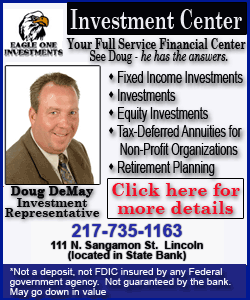 Matson also believes in supporting his fellow businesses. In his store, if a customer needs something he doesn't have, he does a variety of things, from going to a local business and making the purchase for them, to referring them to other stores in town.
He enjoys a good working relationship with Jake's Furnishings, and often the two business owners check each other's inventories when they don't have what a customer is looking for.
Matson said, "We'll either send the customer to each other, or sometimes I go buy something off of Jake and sell it back to my customer."
Matson also notes that there is respect between Action Rentals and Sales and his only rent-to-own competition in town, Rent-A-Center.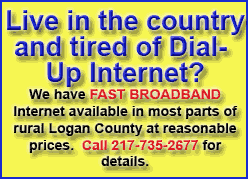 "We don't often refer our customers to one another, but on occasion we end up with a bad one -- someone who takes off with our stuff or something like that -- and we always let each other know," he said.
He also believes that the tried-and-true businesses in town that have achieved some degree of success should be supportive of the new businesses that are trying to make a go of it.
On the day of this interview it was Andy Curry who dropped in, leaving Matson printed menus from his new business, Curry's Weiners. Matson wants to see Curry succeed in Lincoln and is willing to help in any way he can. (See related article.)
Right now, he's hoping to put together a promotion through his own store that will steer business to the new hot dog restaurant. He doesn't know just yet what it will be, but he thinks it will be something family-oriented.
"A lot of my customers are families with kids. Hot dogs are naturally geared toward kids, so if I can do something here that will help Andy get customers, I'm all for that," he said.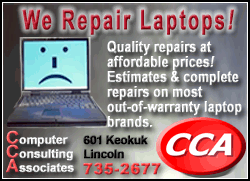 Family is something that is very important to Matson. Not just his wife and kids whom he loves dearly, but also the family that he has built in his business.
Matson said that he does try to treat his employees well and make Action a good place to work.
From its small, one-man-band-style beginning, the business has grown to five employees plus Matson. Brian Watkins has been with him the longest at 18 years, and Craig Shawgo has been with him 10 years. Of the other three, Clint Meyer has worked for Matson three years, Tina Reidel is relatively new, having been there only about six months, and Matson's son, Hayden, started with the business four months ago.
"We are very family-oriented, and we try to do things as a group to let our employees know that they are part of a family here and very important," Matson said.
In tomorrow's final segment of shining the business spotlight on Action Rentals and Sales, Matson will talk more about the business, plus he will share with you something he does in his "spare time."
[By NILA SMITH]