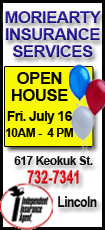 Favre ducked back inside and, moments later, someone else jumped into Favre's truck and drove it around to the front of the building Monday morning. With a grin on his face, the 40-year-old quarterback ran out of the building, hopped in and drove off with nothing more than a playful wave to the waiting reporters.
Whether it's throwing passes to high school receivers or dodging members of the media, Favre looks like he's getting along just fine on that surgically repaired ankle.
Favre has yet to tell the Minnesota Vikings if he will return for a 20th season in the NFL, but most people with the team and around the NFL would be stunned if he did not come back. He had arthroscopic surgery on his left ankle in May and has been throwing to receivers at the high school for a few weeks, lending an air of inevitability to yet another sequel to the summer blockbuster "Favre-a-palooza," as Vikings tight end Visanthe Shiancoe likes to call it.
"He ain't working out for no reason," Vikings quarterback Tarvaris Jackson said recently. "I welcome him back. There's nothing I can do about it so I'm going to welcome him back and hopefully get to the Super Bowl."
The Vikings have made it clear to Favre that they would be fine with a similar timeline to last season, when he joined the team after it broke training camp in Mankato, Minn., in time for the second game of the preseason.
It didn't take long for him to get settled in. Favre had one of the best seasons of his career, with career bests in completion percentage (68.4), quarterback rating (107.2) and fewest interceptions (7), while throwing for 33 TDs and 4,202 yards to lead the Vikings to an NFC North title.
Minnesota lost to New Orleans in the NFC title game. Favre threw for 310 yards, one touchdown and two interceptions, the last coming in Saints territory at the end of regulation that put the game into overtime.
Favre took a tremendous beating in that game and said afterward that he would not take long to make a decision on returning for the second year of his contract, which calls for a $13 million salary. But, of course, the months have passed with no word from Favre, who did post a statement on his website reminding everyone that his ankle problems didn't mean his career was over.
Indeed, most people around the NFL think they know the answer.