Cost for the tr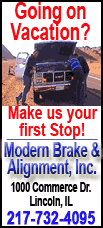 aining will be $100 per person for those volunteering time through the Logan County group, with supplemental funding of approximately $50 per person being sponsored by the Logan County Master Gardeners. Noncompliance with the volunteer service requirement will result in a bill to recoup the actual cost of the training. The cost to those from other Master Gardener programs will be $150.

Participants completing all 10 sessions will then be considered interns, with the expectation of 60 hours of volunteer service be completed within program guidelines within the next two years. After the internship, the expectation is 30 hours of volunteer service and 10 hours of in-service education minimums.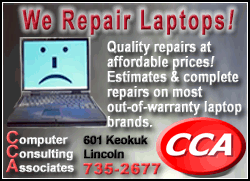 If you are interested in joining, the person to contact is Don Miller in the Logan County Extension office, who will serve as the coordinator. His contact information is dgmille@illinois.edu or 217-732-8289.
Anthracnose and apple scab
As predicted earlier in the season, fungi have really kicked in on shade trees and ornamentals. Anthracnose is easily seen on good-quality maples, and apple scab is rapidly defoliating both crab apples and production apples that are not in a regular spray program.
Both diseases fall into the category of "preventable but not curable," but don't despair. Assuming the trees have enough stored energy, they will leaf out next year and begin all over. The disease may hit or not, depending on the weather conditions, but odds are at some point in the year you will see it again on susceptible varieties.
Tomatoes
Septoria leaf blight is attacking tomatoes again with a vengeance. For a review, septoria leaf spot can also affect plants at any stage of development. Numerous small, water-soaked spots first appear on the lower leaves. These spots soon become circular to angular with dark margins and grayish centers often bearing one or more tiny black bodies called pycnidia, which are spore-bearing structures. Individual lesions are seldom more than one-eighth inch in diameter and are usually quite numerous on an infected leaf. Heavily diseased leaves turn yellow, wither and drop off in large numbers, starting at the base of the plant. Defoliation can be severe during prolonged periods of warm, wet weather.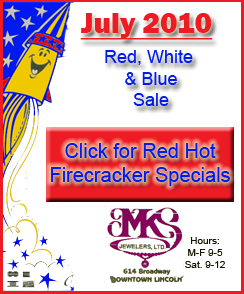 As for what to do, here is the checklist: First, keep ripe fruits picked off the plants. Second, don't work around tomatoes when they are wet. Next, you can try to improve air circulation, but if your tomatoes are severely affected, you won't want to lose any more leaves. And the final step for this year is to try a fungicide. Mancozeb is probably the recommended one, but it is very hard to find. The other options are Daconil and maneb, which are easier to find but probably won't give you as good a control. The final step for future years is to practice at least a three-year rotation, with good sanitation in the garden.
Foundation sprays
The crickets, millipedes, earwigs, spiders, ants and many others that find their way inside are a real nuisance. A foundation spray is the best line of defense, and you would select a material such as permethrin or bifenthrin to begin with. Then spray the foundation and the adjacent foot or two of soil or plant material with the mixture. Both these products are cleared on most types of plants. Foundation treatments should be applied every seven to 15 days depending on the temperatures. The materials break down quicker in hot weather.
Foundation treatments won't prevent all bugs from getting into the house and certainly won't kill those already in the house. For insects already in the house, you have a few options. The first is mechanical control. This is fancy language for something like a fly swatter, shoe, vacuum cleaner, flypaper or glue boards. The next is chemical control. This basically means aerosol cans inside the house. The most common sprays are for flying insects or ants, although many of the flying insect killers now have permethrin in them and can last quite a while.
[By JOHN FULTON, University of Illinois Extension, Logan County]