Analysts deemed the report somewhat better than expected, noting it represented the second consecutive quarterly profit for the LM Ericsson and Sony Corp. joint venture since the second quarter of 2008.
Revenues edged up four percent to euro1.76 billion from euro1.68 billion in the second quarter last year.
The company said its unit base market share stayed flat in the three month period, and estimates it at about 4 percent.
For 2010, the company said it forecasts a slight unit growth in the global handset market.
The group said it shipped 11 million units in the quarter, up 5 percent from the first quarter, but a 20 percent drop from the same period last year because of a smaller production portfolio.
Average selling price jumped some 19 percent from the previous quarter and as much as 31 percent year-on-year to euro160.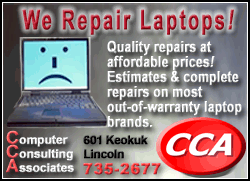 The Ericsson share climbed 1.1 percent to 87.2 kronor ($11.88) in morning trade in Stockholm.
Sony Ericsson President Bert Nordberg said first-quarter product launches helped boost numbers. "Our second quarter results show that the company continued the momentum seen in the first quarter as a result of our focus on the value market and the success of new smart phones; Xperia X10 and Vivaz."
Nordberg said the devices, along with other smartphones that went on sale at the end of the second quarter, has helped the group position itself for long term growth.