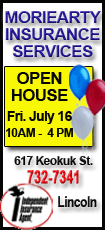 After years of being almost impossible to read, the names of those veterans will now be known to all who visit their final resting places.

The restoration is due to the efforts of Helen Wildermuth from Stonehugger Cemetery Restoration Inc., Mark Davis from Stone Saver Cemetery Restoration and half a dozen workers who are making at least 65 markers and stones look like they did 100 years ago.

Old Union Cemetery, established in 1836, has the same problems many old cemeteries have. The huge trees that were mere saplings a century ago might be nice for shade, but they don't allow enough light to reach the gravesites, and thus the stones pick up mildew and mold as the sun doesn't bleach the stones.

The ground has also shifted. Then the stones get twisted or settle crooked in the earth, or they fall over from roots of the trees that hold dominion over the gravesites.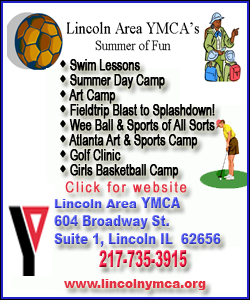 Many of the people buried here probably have no relatives in the area, said Mark. The nearest relative might be in Oregon. Or people might not even know they have an ancestor buried here, and thus there is no family to take care of the markers and monuments.
Larry Howen, a member of the cemetery board, said the board set aside some funds from the annual budget to do as many stones as possible, and they hope to be able to have the restorers back for several years. Howen estimates there might be as many as 600 old stones, markers and monuments that need restoration.
It is obvious even to the most untrained observer which stones have been restored. The contrast is remarkable. Looking at a row of cleaned and repositioned stones for GAR members, the repair is startling.
Both Helen and Mark are Civil War enthusiasts, and it shows in their work and their spirits as they clean, re-mortar, reposition and buff the markers. The team did some 13-plus stones for free as their way of paying respect to our veterans. Both Mark and Helen estimated they do 200-300 free veterans' stones a year. All vets also get new flags.
With the veterans' stones now decipherable, many interesting things are shown. In the small plot of a dozen veterans of the GAR, there is one African-American soldier buried with the group. Many other members of his race are buried back deep in the cemetery. There is also an army nurse and a cavalry veterinarian. And for some reason a veteran of the Mexican War is at rest with these fellow soldiers. The stones restored also tell of the immigration into our county, with GAR members who were from New York, California and other states as well as a few Confederate soldiers. There are also several Hebrew-inscribed stones in the section the team was working in.
Mark explained that the process of restoring a marker is as respectful to the stone as possible. Using high-speed nylon brushes with water to cleanse but not deteriorate the stone, the old stains seem to disappear and the words of those buried become readable again.
The stones for GAR members are military-issue marble. Mark said that names on marble usually last for about 500 years before they become too worn to read. Granite is different and the names can last almost forever.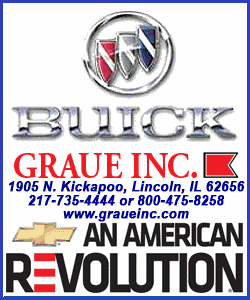 Helen has been in the business for nine years and says she has been working with Mark as a subcontactor for almost the entire time.
"There is so much work and it's better to have two of us," she explained.
Helen always was fascinated with genealogy, which led her on frequent visits to cemeteries. She saw the need for restoration and began taking workshops on working with stone.
Mark was a salesman selling supplies to printer companies and did stone restoration part time until he realized there was more work in cemetery restoration than there was in selling printing company supplies.
The two both admit their jobs are a "nomadic" lifestyle. Mark estimated they are on the road 240 days a year.
"We are like a traveling circus," Helen laughed.
They try to stay within a five- to six-hour drive from their homes in Indiana. That still gives them plenty of work, and they have traveled to cemeteries in Indiana, Ohio, Illinois, Iowa, Kentucky, Michigan and even Colorado.
The job can be hot and dirty, but Helen says that when they see a stone restored, it's worth it.
Helen takes pictures of each stone before and after restoration, keeps one copy of the album for herself and turns the other over to the cemetery committee who hired her company.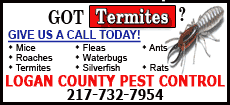 Estimates by Mark put the number of restored cemetery stones at about 2,200 a year, but there is no fear that work will end anytime soon. Word of mouth as well as cemeteries wanting the team back has them with a full year's work booked and some jobs for 2012 and 2013 already scheduled.
Howen said that the cemetery board hopes to have the group back for several more years.
"They are really good, and you can tell they really care about what they are doing," he said.
And it shows in every stone restored.
More information on the restorers can be found at http://www.stonehugger.com/ and http://stonesavercemeteryrestoration.net/.
[By MIKE FAK]