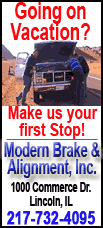 Stocks slumped Friday after banks' second-quarter earnings fell short of expectations and a new survey found that consumers are becoming more pessimistic. The Dow Jones industrial average lost 261 points, and all the major market indexes dropped more than 2.5 percent. Interest rates fell in the Treasury market as investors once again sought the safety of government securities.
The market fell at the opening after Citigroup Inc. and Bank of America Corp. released earnings. The two banks, like JPMorgan Chase & Co. a day earlier, reported higher earnings as losses from failed loans fell. But they are also seeing lower trading revenue because of the stock market's plunge this spring. The drop in revenue raised questions about how banks will be able to make big profits if trading is curtailed by new federal regulations.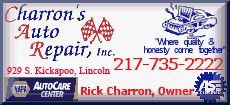 Stocks fell further after a twice-monthly survey from the University of Michigan and Reuters found that consumers' gloom is increasing. An index of consumer sentiment compiled from the survey fell to 66.5 in early July from 76. That was a bigger drop than expected.
"It's mostly about the poor consumer confidence numbers," said Anthony Conroy, managing director and head trader for BNY ConvergEx Group. "The possibility of a double dip also starts to come to mind" for investors, he said, referring to a phrase that describes the economy falling back into recession.
The unexpectedly low reading on consumer confidence "spooks people and reinforces fears that the economy is slowing too much too fast," said Scott Marcouiller, chief technical market strategist at Wells Fargo Advisors. He noted that stocks had just enjoyed a seven-day winning streak, which makes them vulnerable to a big drop. And light volume, typical for a summer Friday, exacerbated the losses.
The market's retreat following a big gain fit with its pattern since late April, when the major indexes hit 2010 highs and then tumbled amid a variety of economic worries. But it wasn't just the economic data that set investors off Friday.
"You get a few bad earnings numbers and it's a lot of excuses to take profits if you got them," Marcouiller said.
Citigroup's shares were off 6.3 percent while Bank of America was off 9.2 percent. General Electric Co. fell 4.6 percent beating despite delivering stronger earnings and a healthy outlook. The company also reported a drop in revenue.
Stocks had struggled to a mixed finish Thursday after being down for much of the day on disappointing regional manufacturing reports for the Northeast. Much of the deficit was erased late in the day as news began to circulate that Goldman Sachs Group Inc. had settled civil fraud charges with the government over its dealings with subprime mortgage securities.
However, while investors were relieved that Goldman was putting the case behind it, they were again confronted Friday by larger ongoing worries: the economy and the future of the banking industry now that Congress has approved the banking industry overhaul bill.
The Dow fell 261.41, or 2.5 percent, to 10,097.90. The Standard & Poor's 500 index fell 31.60, or 2.9 percent, to 1,064.88. The Nasdaq composite index fell 70.03, or 3.1 percent, to 2,179.05.