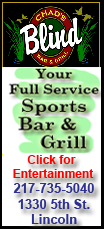 The recently formed aircraft financing and leasing company has ordered 20 A321 aircraft and 31 A320s.
The deal was announced by both companies Monday at the Farnborough International Air Show.
Air Lease, based in Los Angeles, will purchase and lease the aircraft to airlines worldwide.
___
THIS IS A BREAKING NEWS UPDATE.
AP's earlier story is below.
___
FARNBOROUGH, England (AP) -- Boeing Co. kicked off the Farnborough International Airshow on Monday with an order for 30 777-300ER jetliners from Emirates airline -- and predicted significant new plane orders for itself and European arch rival Airbus in a rebounding market.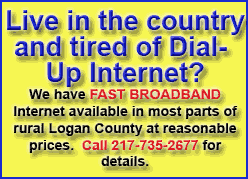 Boeing Commercial Airplanes President Jim Abaugh said that the aerospace market "has come back faster than we expected" and that Boeing has twice upped its internal forecasts for the number of orders at the biennial show.
"We are going to have a significant amount of orders over the next few days," Abaugh said as he updated analysts, journalists and other industry players on Boeing's commercial plane program. "This is going to be a good air show for us and I think it's going to be a good air show for Airbus as well."
Analysts, who are looking to the Farnborough show outside London to take the pulse of the industry's health, expect the event to be more upbeat than last year's sister show in Le Bourget near Paris after a two-year industry downturn.
Airbus chief salesman John Leahy appeared to confirm the cautious optimism when he said Saturday that he had bet EADS head Louis Gallois "that we'll more than double" the 131 gross orders that Airbus has made to the end of June.
The Geneva-based International Air Transport Association has forecast that global industry profits will reach $2.5 billion this year, an upturn from the huge $9.4 billion loss in 2009.
Still, concerns remain about the slow global economic recovery and sharp cuts to national defense budgets.
Analysts expect Asia and North America to lead the recovery, with Europe lagging behind. Strikes at some airlines, the debt crisis and the volcanic ash cloud that caused major disruptions this spring are all hurting Europe's recovery.
Most of the new plane buyers are expected to be from strong emerging markets in the Middle East and Asia, while activity on the defense side of the show is expected to be muted.
The first buyer of the block on Monday was Dubai-based Emirates, which ordered 30 of Boeing's 777-300ER planes -- worth $9.1 billion in list prices. That adds to the 71 models of the same aircraft previously bought by Emirates, which said it plans to use the purchase to "become a world leading carrier and to further establish Dubai as a central gateway to worldwide air travel."
ATR, an Italian-French aircraft manufacturer based in Toulouse and owned by EADS parent Airbus and Finmeccanica, may announce orders for turboprop planes.
Boeing and Airbus also head into the event facing growing challenges to their duopoly in the mid-sized civilian jet market from smaller manufacturers, including Canada's Bombardier and Brazil's Embraer.