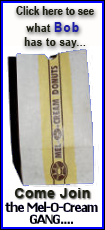 The two-story museum in the writer's colony of Peredelkino, just outside Moscow, joins nearby house-museums, including those of Boris Pasternak and Bulat Okudjava. It contains paintings by Marc Chagall, Joan Miro, Pablo Picasso and Georges Braque.
The museum also exhibits Yevtushenko's photographs from his travels in Siberia, China, Italy, the Middle East, and items collected during his life, among which is American writer Mark Twain's cane.
Yevtushenko, who opened the museum at a ceremony on Saturday, came to prominence during the Soviet Union's so-called cultural "thaw" under Nikita Khrushchev.
One of his best-known poems is 1961's "Babi Yar," which denounces anti-Semitism and the failure of Soviet authorities to build a monument commemorating the Nazi massacre of Jews in Kiev.
At the height of his fame, Yevtushenko read his work in packed soccer stadiums and arenas. There was a recital in 1972 in New York's Madison Square Garden, an audience of 27,000 in Mexico City and a crowd of 200,000 in 1991 who came to listen during a failed coup attempt in Russia.
Yevtushenko, who turns 77 Sunday, has traveled to 96 countries and now divides his time between Moscow and Tulsa, Oklahoma, where he teaches poetry at the University of Tulsa.