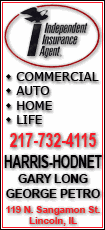 Chief of Khakrez district in Kandahar province Abdul Qayum Khan said four others were injured in Monday's blast.
He said the policemen were on their way to Kandahar city when the bombing occurred.
The Taliban are increasing attacks as Afghan and international forces ramp up security in the insurgents' stronghold.
___
THIS IS A BREAKING NEWS UPDATE.
AP's earlier story is below.
___
KABUL, Afghanistan (AP) -- A U.S. service member was killed Monday by a bomb blast in southern Afghanistan, NATO said.
The U.S. troop died Monday but the military coalition did not give further details, a statement said.
The U.S. death toll has mounted in recent weeks as American troops try to extend their reach in the southern provinces of Kandahar and Helmand, while insurgents have mounted a summer counteroffensive aimed at both international troops and the Afghan government.
June was the deadliest month for U.S. and international forces with the deaths of 103 service members, including 60 Americans. Including Monday's death, 56 NATO troops have been killed so far this month in Afghanistan, 41 of them American.
The capital city of Kabul has also seen attacks ahead of an international conference on Tuesday, at which the Afghan government hopes to show world leaders it is making progress toward running its own affairs.