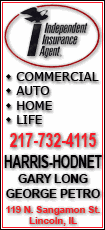 Which species will rebound, and which have been pushed beyond the brink? Has the oil accelerated the die-off of marshlands that protect one of America's great cities and make this the nation's second most-productive fishing region? What effect will the BP spill have on the future of deep-sea drilling -- at once boon and bane -- in the Gulf?
And, of more immediate concern to people along the nation's southern coast, where will the millions of as-yet uncollected, unburned, unseen gallons of oil from the blown-out Deepwater Horizon well end up?
Second-generation Plaquemines Parish resident Sandy Reno isn't sure she wants to wait around to find out the answers.
"I'm ready to pack up and leave," says Reno, 43, whose shrimper husband, like so many others along this coast, is now dependent on cleanup work from the company held responsible for the disaster. "When you've had enough, you've had enough. I've had enough already."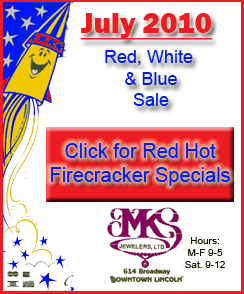 Just as the stumbling federal response to Hurricane Katrina five years ago exposed not just chinks, but spider web networks of fissures in our national armor, the failure to prevent and then quickly stop the spill has shaken many people's faith in American might.
"We're a superpower -- the United States," New Orleans chef and sometime fishing guide Eric Schutzman said recently as he took a break from carving up a batch of black drum and redfish caught in an unclosed section of Black Bay. "We put a man on the moon. You'd think we'd have enough brilliant minds to get it all cleaned up and get on with it."
Since the Deepwater Horizon exploded on April 20 and sank 50 miles off the tip of Louisiana, as much as 184 million gallons of crude have hemorrhaged into the gulf.
To get an idea of what Gulf Coast residents might be facing, many have looked back to the region's last worst drilling accident -- the 1979 Ixtoc spill. It took Pemex, Mexico's state-owned oil company, 10 months to contain the spill. By then, 140 million gallons of crude had bled into the gulf.
Wes Tunnell, associate director of the Harte Research Institute for Gulf of Mexico Studies at Texas A&M University-Corpus Christi, is traveling the region, looking for traces of the spill and speaking to people who lived through it. His blog is plastered with photos of red mangrove roots clogged with thin, weathered tar mats -- possibly from Ixtoc.
Tunnell and his colleagues interviewed 74-year-old Jose Chay, a longtime fisherman in Celestun, Yucatan. Chay told Tunnell that the spill forced locals to switch to jobs like salt mining, crabbing in the lagoon or making charcoal from the region's lush forests.
"They did these things for varying periods of time," Tunnell writes, noting that some started back fishing in about two years, but with poor results. "Others got back to fishing in 4-5 years when things seemed to be back to usual for the fin fish but not shellfish."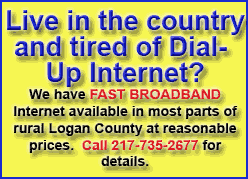 But, Chay told Tunnell, "it permanently killed all of the oysters and clams, the same thing we heard in Isla Arenas yesterday."
Large sections of the U.S. Gulf Coast -- which accounts for 60 percent to 70 percent of the oysters eaten in the U.S. -- have been closed to harvesting. It remains to be seen what effect the spill will have on the fishery.
Some watermen have been pulling up gape-shelled, dead oysters. But that is likely a byproduct of the state's efforts to keep the oil out of inland waters by diverting thousands of gallons of fresh water into the estuaries, says Mike Voisin, a member of the Louisiana Oyster Task Force.
A meeting is scheduled in early August to determine the next harvest season. But Voisin says it could be years before the spill's effects on the industry will be known.
"We always have three crops of oysters on the bottom, or three-year classes," says Voisin, owner of Motivatit Seafoods in Houma. "So when you're thinking about mortality, you're not just thinking about this year's harvest. You're thinking about 2010, '11 and '12's harvest."
Oysters, shrimp and other valuable commercial fisheries depend on the continued health of the marshlands that nurse and nurture the species upon which the industry rests.
Louisiana, home to 40 percent of the nation's coastal wetlands, has been losing 35 to 50 square miles of marsh a year for decades -- much of it from the ditching and canal digging activities connected to the oil industry. In places where oil has intruded, marsh grasses have turned brown and brittle, but it is unclear yet how deep the death goes.
When talking about the marshes to laypeople, chemical oceanographer Thomas Bianchi likes to use the analogy of a giant tea bag.
"When you put a tea bag in water, the tea that you see are organic compounds, that's coming from the tea leaves," says Bianchi, a professor at Texas A&M University. "So you get that kind of release from the normal healthy marshes as they grow and die."
With funding from the National Science Foundation, Bianchi is leading a team that will soon gather thousands of liters of water from Barataria Bay.
Through a process called reverse osmosis/electrodialysis, they will distill that down to hundreds of milliliters. That concentrate will be subjected to nuclear magnetic resonance spectroscopy and other processes to determine whether the marsh is dying at the roots, not just above the water line, and how much of the petroleum -- and the 1.8 million gallons of chemical dispersants dumped on it -- has gotten into the food chain.
Bianchi, who fled New Orleans and his job at Tulane University after losing his home to Hurricane Katrina, says his "gut feeling" is that the marshes have died below the water. If that is the case, he's concerned that this die-off could have a "cascading effect."
"It just makes the whole estuary more vulnerable."
Bianchi expects to have some preliminary test results in a matter of days or weeks. But it may well be two or three years before the spill's impact on the deep-sea environment, says Jeffrey Baguley, a marine biologist at the University of Nevada.