Abortion foes also raised questions about Pennsylvania's plan, but state officials said the criticism was baseless.
Trying to head off more problems, the Health and Human Services Department announced last week the program will not cover abortions except in cases of rape, incest or when the mother's life is in danger -- exceptions traditionally allowed under federal law.
That's a more restrictive policy than will be generally applied under Obama's new health care law.
Starting in 2014, the overhaul will allow federally subsidized health insurance plans to cover abortions, but only if policyholders pay for coverage separately and the money is segregated from government funds.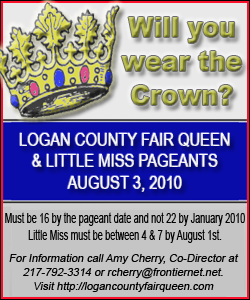 The current program for the high-risk uninsured was also authorized by the health care law, as temporary help for the most vulnerable, until the big coverage expansion in 2014. But Congress didn't spell out how to deal with abortion.
Abortion rights supporters say the Obama administration's restrictions go too far.
"We didn't expect that women would be treated differently here with regard to the high-risk insurance pool," said Nancy Keenan, president of NARAL Pro-choice America. "This is inexplicable and wrongheaded to us, and it puts women's lives in jeopardy."
The turnabout comes amid growing recognition among Democrats that the nation's unsettled political climate could cost them control of the House in the fall elections. The health care law remains a powerful motivator for opponents of Obama's policies, and no issue stirs deeper passions than abortion.
After abortion foes raised questions about the program for the uninsured, leading congressional Republicans pounced. They accused Obama of steering millions in federal funds to pay for abortions, breaking a promise he made when he signed an executive order that reaffirmed long-standing federal restrictions.
Anti-abortion Democrats in Congress -- whose votes provided the margin for passage of the health care law -- scrambled to head off the attack.
In interviews, some of these Democrats said the administration's decision proves that Obama's executive order has teeth.
The president signed the order as part of a negotiation to get anti-abortion Democrats in the House to vote for the overhaul bill. HHS invoked Obama's order in laying out the restrictions on abortion coverage for the uninsured.