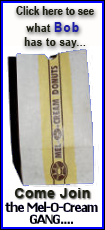 The reconstruction efforts have stalled and stumbled at many turns since the U.S. military arrived in 2001, undermining President Barack Obama's vow to deliver a safer, stable Afghanistan capable of stamping out the insurgency and keeping al-Qaida from re-establishing its bases here.
Poppy fields thrive, with each harvest of illegal opium fattening the bankrolls of terrorists and drug barons. Passable roads remain scarce and unprotected, isolating millions of Afghans who remain cut off from jobs and education. Electricity flows to only a fraction of the country's 29 million people.
___
AP EDITOR'S NOTE -- The United States has made an enormous and costly commitment to building a new Afghanistan, but an Associated Press investigation finds that the results have been paltry. First in an occasional series, "Fixing Afghanistan."
___
Case in point: a $100 million diesel-fueled power plant that was supposed to be built swiftly to deliver electricity to more than 500,000 residents of Kabul, the country's largest city. The plant's costs tripled to $305 million as construction lagged a year behind schedule, and now it often sits idle because the Afghans were able to import cheaper power from a neighboring country before the plant came online.
What went wrong?
The failures of the power plant project are, in many ways, the failures of often ill-conceived efforts to modernize Afghanistan: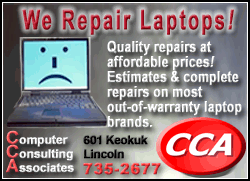 The Afghans fell back into bad habits that favored short-term, political decisions over wiser, long-term solutions. The U.S. wasted money and might by deferring to the looming deadline and seeming desirability of Afghan President Hamid Karzai's 2009 re-election efforts. And a U.S. contractor benefited from a development program that essentially gives vendors a blank check, allowing them to reap millions of dollars in additional profits with no consequences for mistakes.
Rebuilding Afghanistan is an international effort, but the U.S. alone has committed $51 billion to the project since 2001, and plans to raise the stakes to $71 billion over the next year -- more than it has spent on reconstruction in Iraq since 2003.
Roughly half the money is going to bolster the Afghan army and police, with the rest earmarked for shoring up the country's crumbling infrastructure and inadequate social services.
There have been reconstruction successes, such as rebuilding a national highway loop left crumbling after decades of war, constructing or improving thousands of schools, and creating a network of health clinics.
But the number of Afghans with access to electricity has only inched up from 6 percent in 2001 to an estimated 10 percent now, well short of the development goal to provide power to 65 percent of urban and 25 percent of rural households by the end of this year.
Too many major projects are not delivering what was promised to the people, and rapidly dumping billions of reconstruction dollars into such an impoverished country is in some ways making matters worse, not better, Afghan Finance Minister Omar Zakhilwal says.
The U.S and its partners have wasted billions of dollars and spent billions more without consulting Afghan officials, Zakhilwal says.
All of that has ramped up corruption, undermined efforts to build a viable Afghan government, stripped communities of self-reliance by handing out cash instead of real jobs, and delivered projects like the diesel plant that the country can't afford, he says.
"The indicator of success in Afghanistan has been the wrong indicator ... it has been spending," Zakhilwal says. "It has not been output. It has not been the impact."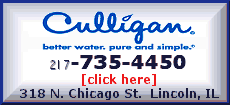 That's certainly true when it comes to electricity. Afghanistan consumes less energy per person than any other country in the world, even after years of reconstruction efforts, according to data compiled by the U.S. government.
Satellite pictures taken at night are startling: The country is a sea of darkness, dotted with only flyspecks of light.
The $305 million diesel power plant represents the biggest single investment the U.S. has made thus far to light up the country. It has been dubbed the most expensive plant of its type in the world, sitting in one of the world's poorest countries.
In 2007, the U.S. had rushed to build the plant in time to help Karzai win re-election, a hectic and unrealistic timetable embraced by the Afghan president that led to the jarring cost increases.
Complaints had piled up about Karzai's inability to deliver reliable power to Kabul, let alone the rest of the country. Afghan voters became increasingly frustrated as they watched billions of dollars flowing into the country for reconstruction, but still couldn't power their homes, hospitals, schools and businesses.
"That question became very loud in many people's mind, and the media and the press, 'They haven't been able to bring power to Kabul,'" says Ahmad Wali Shairzay, Afghanistan's former deputy minister of water and energy.
The U.S. and other international donors had spent years helping Afghanistan develop an energy strategy, one focused on reducing the country's reliance on diesel as a primary power source, since it was too costly and too hard to acquire.
The goal was to buy cheaper electricity from neighboring countries and develop Afghanistan's own natural resources, such as water, natural gas and coal.
All of that was abandoned by the decision by U.S. and Afghan officials to build the diesel plant on the outskirts of Kabul.
Never mind that the plant would make the country more, not less, reliant on its fickle neighbors for power. Never mind that Karzai's former finance minister pleaded with U.S. officials to drop the idea.
The U.S. plowed ahead, turning the project over to a pair of American contractors, including one already scolded for wasting millions in taxpayer dollars on shoddy reconstruction projects. The U.S. team paid $109 million for 18 new diesel engines to be built -- more than the original cost of the plant -- only to discover rust and corrosion in several of them.
"The Kabul diesel project was sinful," says Mary Louise Vitelli, a U.S. energy consultant who focused on power development in Afghanistan for six years, working with the U.S., the World Bank and as a special adviser to Karzai's government.
James Bever, the U.S. Agency for International Development's director of the Afghanistan-Pakistan task force, says it's unfair to label the project a failure. Even with the problems, he notes, the plant provides Afghanistan with an additional power source.
"You know, there's a formula in this business. You can have it fast, you can have it high quality, and you can have it low cost. But you cannot have all three at the same time," Bever says.
For Afghans, each nightfall is a reminder of promises not kept.
When darkness comes, there is not much Abdul Rahim and others living in southwest Kabul can do. Without lights, they cannot work, and their children cannot play. Rahim's children sometimes sit around a kerosene lamp to do their homework, their books laid flat in a circle around the flame's flickering light.
"The people who are living in this area, they don't have electricity and it is dark everywhere," Rahim says. "Day and night, we are counting the minutes to when we will finally get electricity."
The setbacks stretch far beyond Kabul.
Despite spending millions of dollars over more than six years studying the nation's natural gas fields in the north, no plan is in place to tap that substantial resource for power. And a huge project to expand hydropower in the south that already has cost about $90 million is delayed by continued fighting in the region, which has long been a Taliban stronghold.
An estimated nine out of 10 Afghans still live without access to power, which is concentrated in highly populated areas like Kabul and Herat in the west.
Only 497,000 of the country's 4.8 million households are connected to what passes for a national power grid, despite more than $1.6 billion already spent on energy projects, according to data from the country's utility corporation.
The system is more like a disconnected patchwork of pockets of available electricity serving different regions of the country, some with hydropower, some with power imported from nearby countries and some with diesel-generated power.