More than 100 rescuers pumped water out of the mine shaft in Jinta, a county in Gansu province, which was under construction at the time, the official Xinhua News Agency said. Three miners were lifted to safety after water gushed into the mine Sunday.
Calls to the local government rang unanswered Monday.
Separately, an explosion late Sunday at a coal mine in northeastern Liaoning province killed four workers and injured 13 others, who were in stable condition, Xinhua said.
On Saturday, 28 miners were killed when an electrical cable caught fire inside a coal shaft in northern Shaanxi province. There were no survivors. The fire happened at the privately owned Xiaonangou coal mine in Sangshuping town.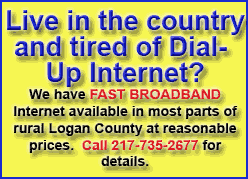 The coal mine's owner, Guo Yungang, was detained by police, Xinhua said. His company, Xinxin Mining Co. Ltd., tried to expand the mine in order to increase output from 30,000 tons to 90,000 tons. Rescuers retrieved the bodies of at least five miners and an investigation was under way.
In another accident Saturday, eight workers died when a blaze engulfed a coal mine in central Henan province, Xinhua reported. The incident at a mine operated by the Zhengzhou Coal Industry Group was also being investigated.
Although safety conditions have improved in recent years, China's mining industry is by far the world's deadliest, with accidents and blasts killing more than 2,600 coal miners last year.